Donald Trump is considering removing James Mattis from his post as secretary of defense after mid-term parliamentary elections in November due to significant disagreements, the newspaper writes
The New York Times
.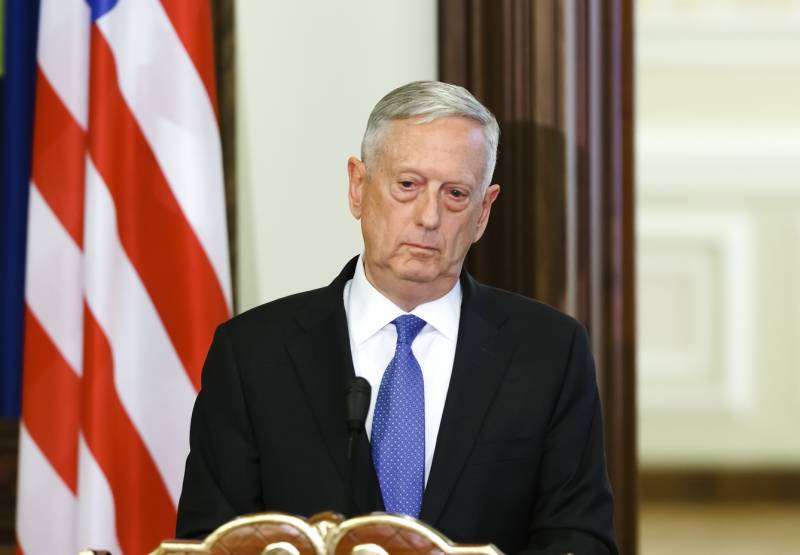 The publication notes that the views of the head of the Pentagon and the US president differ on many issues, including NATO, joint exercises on the Korean Peninsula, the ban on transgender people serving in the armed forces, etc.
According to a newspaper source, "Donald Trump would like to see a rabid dog (James Mattis) act like Secretary of State Mike Pompeo, a political supporter of the head of state. By the way, the Minister hates his nickname, received in the Marine Corps.
The situation was complicated by the publication of extracts from the book of Bob Woodward, according to which, the Minister of Defense considers the intelligence of the current president not to exceed a student of the 6 class. True, Mattis denied this information, nevertheless, Trump is annoyed by the constant injections from the press, similar to the fact that Mattis behaves like an adult compared to his boss (president).
In addition, Trump fears that deep down Mattis is a democrat.
But, according to sources, the retired general of the marines is not going to "bend", and is unlikely to give up his principles for the sake of a career.
According to former Defense Secretary Jeff Davis, the head of the Pentagon "lives according to the principles laid down in his DNA" - he never lies and is not capable of betrayal.
In the Senate Armed Services Committee, it is believed that the displacement of Mattis will, above all, create uncertainty where there is stability now.
According to his professional skills, he is the best suited to the post of Minister of Defense, said committee spokesman Jack Reed.