Following the American magazine The National Interest, which constantly compares Russian and American weapons,
news
Business Insider portal. In a material published on the portal, the military observer Business Insider compared the fifth-generation fighter F-22 Raptor and the Russian Su-35, suggesting that they could meet in real combat.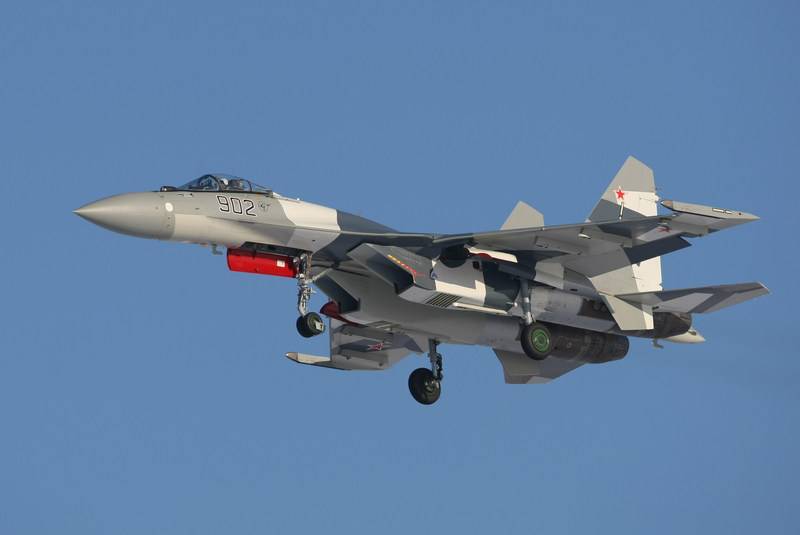 According to the author of the material, when meeting in battle the American F-22 Raptor and the Russian Su-35, the fifth generation aircraft will lose, even though air combat is the main specialization of the American fighter. The American aircraft in battle immediately loses its main advantage - stealth, and also it simply does not have enough weapons. The Russian Su-35 is more maneuverable than the F-22, which gives it an advantage in long-range and close-range air combat.
The retired US Air Force pilot, David Burke, who once flew the F-22, told the publication that, compared with the Russian Su-35, the American fighter is much inferior in maneuverability. When flying to F-22, he added, we were always taught to "avoid maneuvering collisions with the enemy," and to use the advantage of a fighter - stealth. Also, the Russian plane carries a lot more missiles than the American fighter, which also gives an advantage to the Russian Su-35.
As a result, the author of Business Insider summarized that the F-22 with its emphasis on stealth is not suitable for interceptions, and fourth-generation aircraft such as the F-15 can do this work.