Russia, with 1 in January, 2019 will impose a restriction on the passage of foreign-built ships along the Northern Sea Route (SMP), said Russian Deputy Prime Minister Yury Borisov in an interview with the "Vesti on Saturday with Sergey Brilev" program on Russia 1 TV channel, while adding that This is a natural measure of shipbuilding protection and will stimulate the loading of Russian shipyards.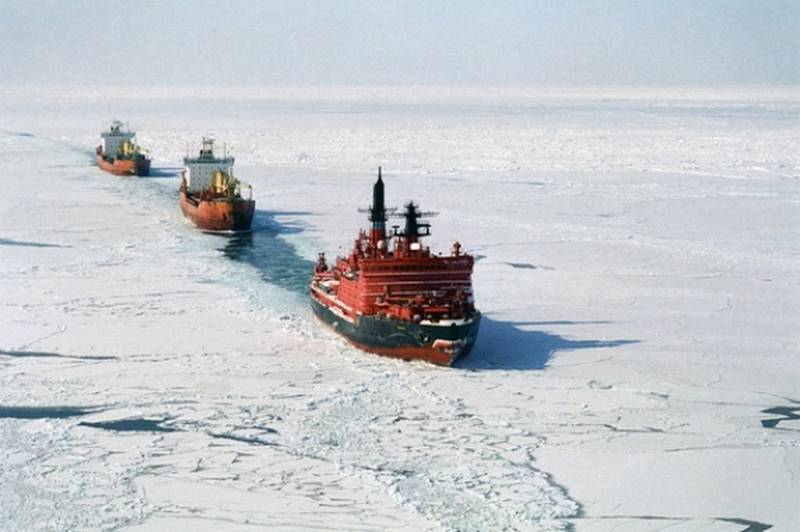 Borisov said that the Northern Sea Route is Russian coastal waters and Russian-built or Russian-flagged vessels have to walk there, and, by imposing restrictions on the passage of foreign-built vessels, Russia primarily protects its shipbuilders. He added that the idea to give priority to the use of domestic-built vessels is not new, in the 1920 year, the US has already introduced a similar measure for ships sailing in coastal waters to protect American shipbuilders.
At the same time, Borisov stressed that Russia does not impose severe restrictions on foreign-made vessels, the NSR will not be completely closed for such vessels. By decision of the government, permission will be given for the passage of vessels of other buildings, other countries, so as not to restrain business processes. Moreover, not all the types of vessels Russia will be able to cover for the first time.
The Northern Sea Route is open to international shipping since 1991. However, in official Russian documents it is defined as "the historically established national transport communication". This is the shortest road from Europe to the Far East.