This year, the Ministry of Defense will commission the Steppe airfield, located in Transbaikalia, according to
News
.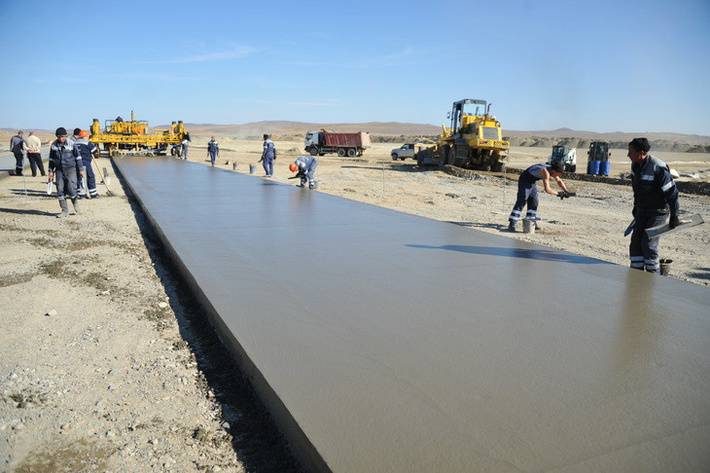 After reconstruction, the airfield will receive one of the longest runways in the world (more than 3 km) and will be able to receive any type of military aircraft. Its commissioning will help the military control the Asia-Pacific region, as well as open up additional opportunities for the transfer of troops across the country.
According to the Defense Ministry, the Steppe airfield will become the permanent home base of the assault air regiment (it is in the process of formation). It is located in the Olovyanninsky district of the Trans-Baikal Territory.
With the modernization of the airfield builders used the technology of modular buildings. We are talking about ready-made elements supplied by the plant, of which technical and residential premises are assembled in a short time, flesh to cottages intended for officers and their families.
From Soviet times, "Steppe" was the home of the 6 th bomber and 58 th fighter bomber regiments. From 1990, the 266 th assault air regiment was based there. Closed the airfield in 2010 year. The decision to reconstruct it was taken by Defense Minister Sergei Shoigu in 2013. Construction work was delayed due to the climatic peculiarities - in winter, the soil was frozen for several meters, which excluded the possibility of building runways and other infrastructure.