The U.S. Navy nearly lost the newest MQ-4C Triton as a result of an emergency landing at the marine airfield
aviation
Point Mugu in California. No one was injured during the incident, but the incident itself is qualified as a "first-class incident", i.e. the damage is over $ 2 million, reports "RG" with reference to The Drive.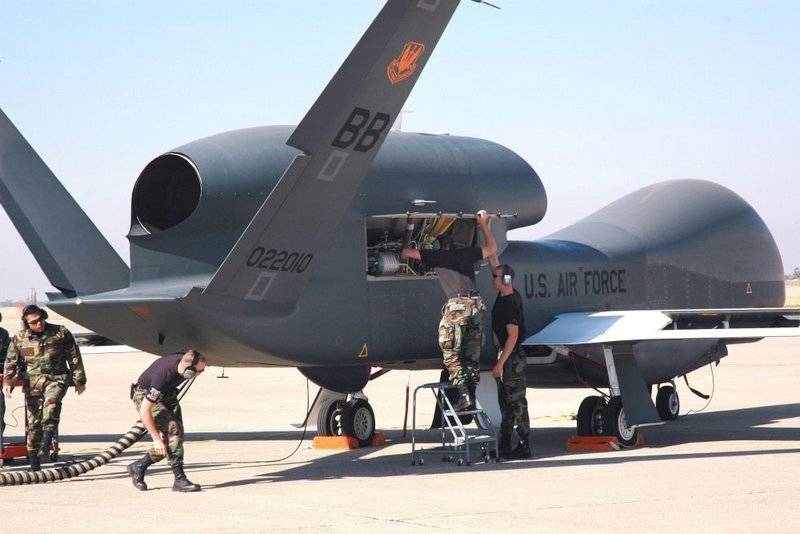 As the newspaper writes, the accident occurred on September 13 in 2.45 standard Pacific time (13.45 MSK) during a test flight of a drone. During the flight aboard the MQ-4C Triton, a problem arose that did not allow the drone to continue the task. After the return order was submitted, the engine was turned off, the landing gear did not come out, the drone "sat down" on the belly. According to representatives of the Navy, the damage from the accident exceeded 2 million dollars, as the nasal sensor sensors and the advanced radar located in the UAV fuselage were damaged during landing.
At the moment, the causes of the accident have not been established. In addition, the commission set up to investigate the emergency cannot determine who drove the UAV at the time of landing, as Point Mugu operators controlled takeoff and landing on previous sorties, and in the air of the UAV it was controlled by ground control station in Jacksonville, Florida.
The MQ-4C Triton is a naval version of the strategic intelligence UAV RQ-4 Global Hawk. Recently it was reported that at the end of June off the coast of Spain, the strategic unmanned reconnaissance RQ-4 Global Hawk fell into the sea, a similar UAV crashed in the summer of 2017, crashing into the land in California, USA.