Ukraine cut off the Crimea from water, "Russia did it by force cutting off Crimea from Ukraine," said Ukrainian Foreign Minister Pavel Klimkin on his page in
Facebook
.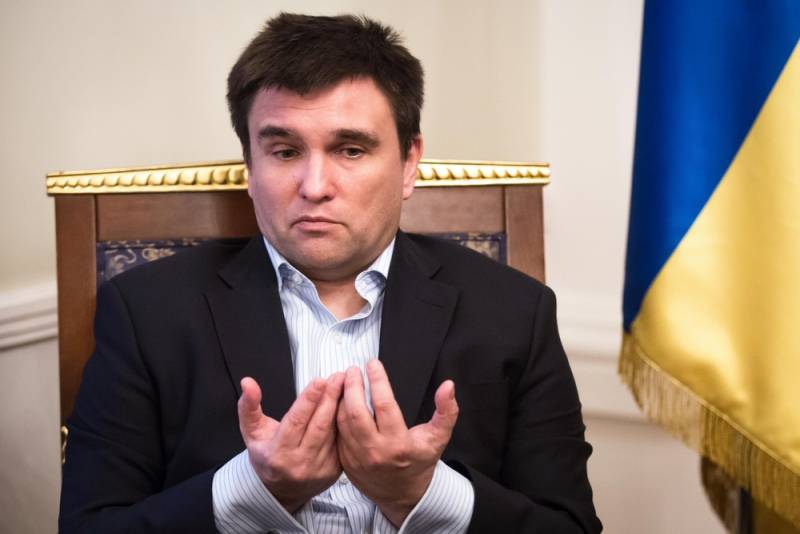 Earlier, the Minister said that Kiev will never sign a contract for the supply of water to the Crimea, if it indicates the ownership of the peninsula of the Russian Federation. These words were recently commented by the Ukrainian party "Opposition Bloc", calling the actions of the Ukrainian authorities "genocide", which violates the rights of the inhabitants of Crimea.
It is not Ukraine that has cut off the Crimea from water, Russia has done it, by force cutting off Crimea from Ukraine, Klimkin said.
According to him, the "occupation" of the peninsula itself is a "terrible violation" of international law, as well as a violation of the rights of the Crimeans, who allegedly forcibly impose Russian citizenship.
In addition, Klimkin accused the Russian authorities of "forcibly replacing the population" of Crimea and "unlawfully imprisoning" a large number of Crimean people for political reasons.
Earlier, Ukraine almost completely (by 85%) provided the needs of the peninsula for water through the North-Crimean Canal, which runs from the Dnieper. This water was used for irrigation 140 thousand hectares of farmland. After the Crimea was part of the Russian Federation, the canal was closed by the Ukrainian side, the water supply stopped completely.