The Ukrainian Ministry of Social Policy in the face of its head is voicing a statement that it is impossible to further drag on reforms that the IMF requires to carry out. The head of the SME Andrei Reva said that about fifteen of the requirements of the International Monetary Fund remain unfulfilled, and this affects further cooperation with the fund.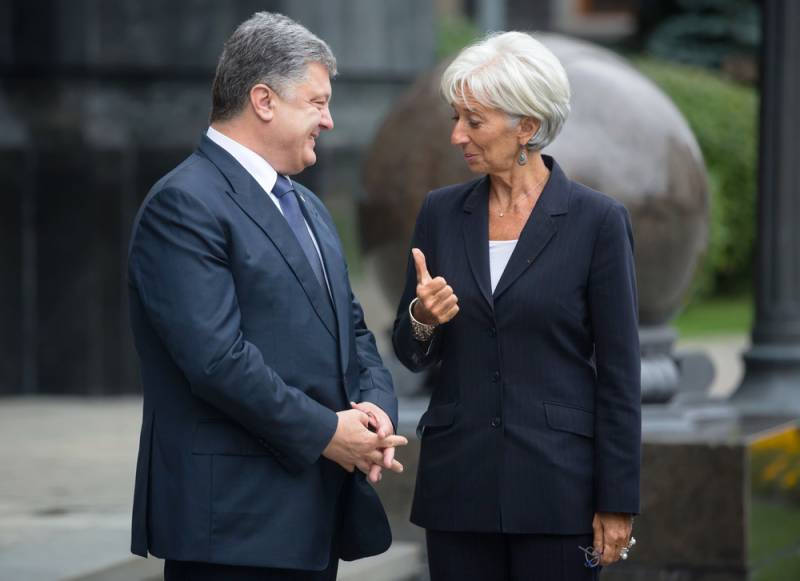 One of the main requirements of the IMF is to bring the level of gas prices for the population and industry to average European indicators. Translated from economic to human language, this means a multiple increase in prices for "blue fuel". The Ukrainian minister recalled that for these purposes, the IMF was developing a program of macro-financial assistance to Ukraine, the total cost of which is 10 billion dollars. A few more requirements: freezing of social payments at certain levels, the solution of pension issues.
Reva:
For Ukraine, the time has come to pay to the IMF.
At the same time, the minister presented three scenarios. First: to take funds to repay the loan from the budget, because of which to cut the "social sphere". Second: declare the state bankrupt. Third: to cooperate with the IMF, fulfilling its requirements for further lending to the Ukrainian economy.
Recall that the IMF mission has been working in Kiev since the beginning of September. Requirements fund puts forward Kiev. But, strangely, they try to engage in the execution of IMF directives in Moscow. Although no credit program from the IMF for Russia, obviously, does not exist by definition.