The media reported that more than one drilling trace was found on the Soyuz spacecraft. The TASS news agency, citing its own source in the rocket and space industry, reports that several more traces of the drill's impact have been found — not just on the skin.
Thus, the mentioned drilling traces were found on the so-called "MC-09 Union" anti-meteorite protection screen. This protection element covers the ship and is installed approximately one and a half centimeters from the hermetic enclosure.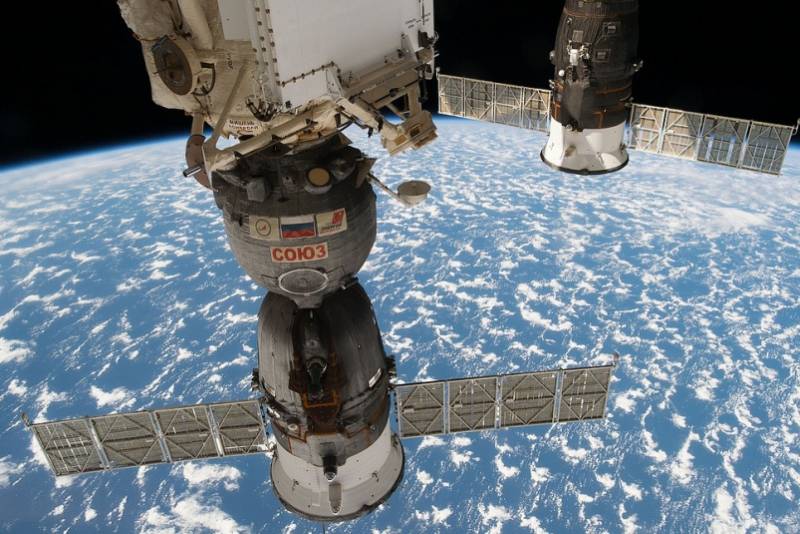 The material stated that the hole in the skin of the spacecraft drilled through and rested the head of the drill in the very anti-meteorite protection.
Source
TASS
reports that the installation of the anti-meteorite protection screen is the penultimate assembly stage of the spacecraft, and when the Soyuz was delivered to the final assembly shop, it was photographed in detail. No traces of drilling at that time were found.
From the material:
Thus, the ship could be drilled at the very last stage of work in the workshop of the final assembly or on the test bench (CIS).
It was added that photographing the ship is not provided for on the KIS.
During the week, Dmitry Rogozin contacted NASA head Jim Bridenstein. During the conversation, subsequent close contacts were discussed to study the depressurization incident on the ISS.
Recall that earlier in the media there was a version of the drilling of the "Union" by an American astronaut, who "felt unwell and wanted to return to Earth earlier."