Ukrainian border guards serving in the waters of the Azov and Black Seas will be reinforced by fighters of the Ukrainian special forces, said on Thursday the head of the State Border Service of Ukraine, Peter Tsigikal.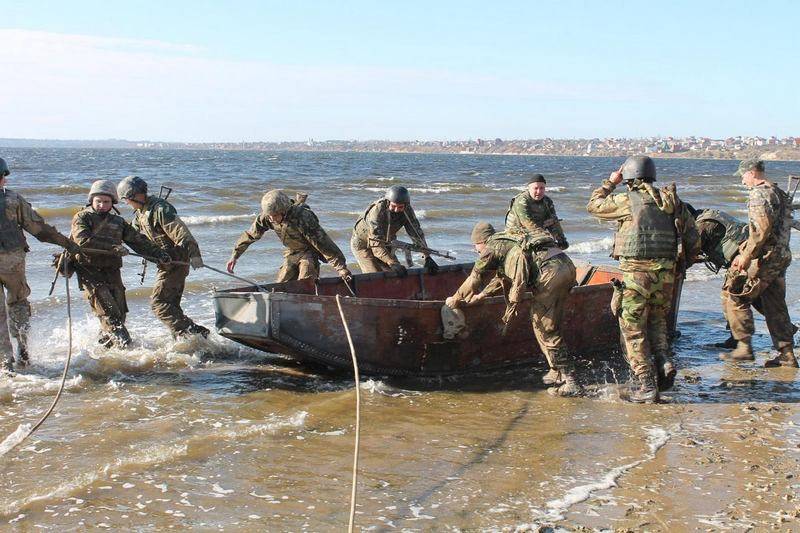 According to the press service of the border service of Ukraine, in order to strengthen the military presence of Ukraine in the waters of the Azov and Black Seas, border guards serving in these areas will join about 270 fighters of the naval special forces of the Navy.
Earlier, the commander of the Land Forces of the Ukrainian Armed Forces, Colonel-General Sergei Popko, announced an increase in the army group of the Armed Forces of Ukraine in Priazovie. In addition, two Gyurza-M armored boats, which have already begun to patrol the seaport of Berdyansk, were transferred to the Azov Sea water area by land. In the longer term, Ukraine intends to create a naval base on Azov, on the basis of which a ship-launch group will be deployed.
Ukraine accuses Russia of blocking civilian ships traveling to the ports of Berdyansk and Mariupol through the Kerch Strait. At the same time, in Kiev they recognize that Russian border guards do not violate international maritime law, and there are no comments or complaints from shipowners.