Margarita Simonyan, editor-in-chief of the Russia Today TV channel, reports that today an exclusive interview will be broadcast on RT with suspects in the attempt on Skripale London. According to Simonyan, the persons called by London "agents of the GRU" decided to speak precisely on Russia Today TV channel due to the fact that they trust the channel and Margarita personally.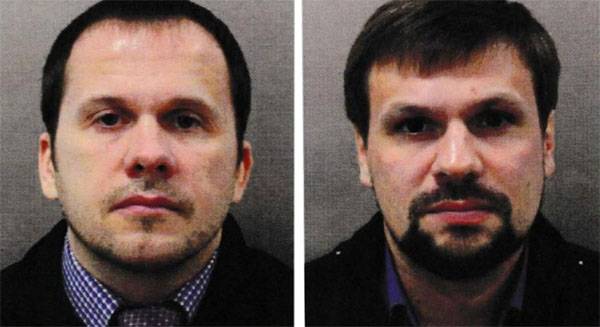 Recall that during his speech at the Eastern Economic Forum, Russian President Vladimir Putin in absentia addressed Petrov and Boshirov with a proposal to go to the editorial office of one of the media and give an interview. Putin: "I assure you, there is nothing criminal there."
Margarita Simonyan writes on her Facebook page:
Since my phone is now being blown up by media requests, I will respond, colleagues, to everyone here at once.

1. How did you find them?
I did not look for them. More precisely, our editorial board looked for them just like all other professional editors: by social networks, sources, etc. They even found a couple, but not those. As a result, the real ones (as far as it can be checked) Petrov and Boshirov called me themselves. On the mobile phone. I must say, my mobile really everyone knows, even couriers who deliver flowers on 8 March.

2. Why me?
They refused to give interviews to anyone else, even our journalists, as they say, they know me on the air and read my social networks and therefore, again, they say, they trust.

3. The interview was in Russian. Now it is being translated into English and our other language versions.
It is quite predictable that if Petrov and Boshirov report his non-involvement in the case of Skripale, London will not stop it in any way. The thing is that if initially all the dirt against Russia was poured on frank fakes, then it would be extremely difficult to fight this by trying to identify the truth. By the way, it is interesting to observe how they will cover the interview in the West.
Link to material - interview