The Ukrainian Navy will soon be replenished with Danish minesweepers. The Danish government has approved the sale to Ukraine for 102 million euros of three 450-ton multifunctional boats of the type Flyvefisken (Standard Flex 300 project) in the form of anti-mine ships. These boats withdrawn from the Danish Navy in the 2010-2012 years and are in a sludge on the Danish naval base Korsor, reports bmpd blog with reference to diana_mihailova.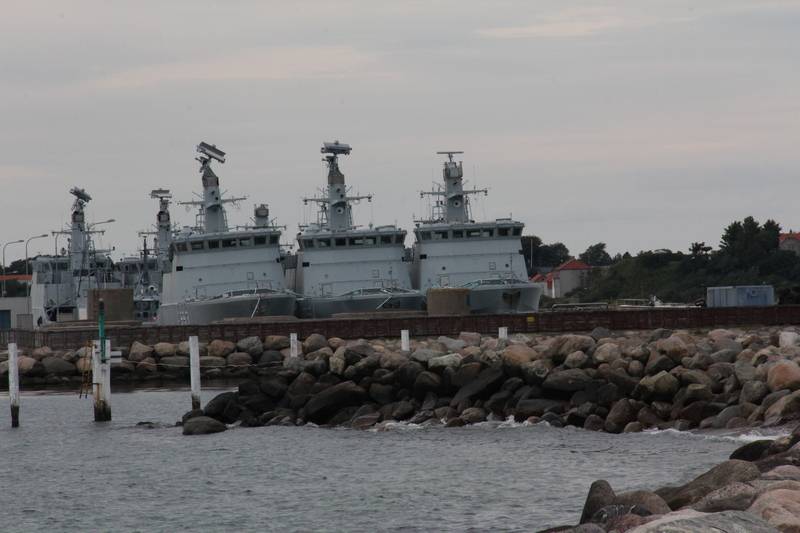 Flyvefisken type boats on conservation in the Danish naval base Korsor
Reportedly, the Danish Navy received 14 multifunctional Flyvefisken-type boats of the Standard Flex 300 project in the 1989-1996. Between 2006 and 2012, 13 of 14 Flyvefisken-type boats were decommissioned from the Danish Navy. Three boats were sold to Lithuania and five - to Portugal as guard ships. Four mine-launching boats, used by the Danish Navy as minesweepers, were decommissioned and sent to sludge at the Korser naval base, where they are currently located.
It was the sale of three boats with mine equipment to Ukraine that was approved by the Danish government back in 2017, when the commander of the Ukrainian Navy, Vice Admiral Igor Voronchenko, announced, within the framework of the concept of restoring the naval
fleet
Ukraine, the country will develop the potential of mine defense. According to him, the Ukrainian Navy really needs minesweepers, as "the fleet suffered irreparable losses after the annexation of Crimea by Russia."
Perhaps Ukrainian politicians dreamed that Denmark would simply give them decommissioned boats, but apparently in Europe they also love money and the number did not pass. Denmark agreed to give the boat, but for a lump sum. So it remains only to pay and three "almost new" boats will be part of the Ukrainian Navy, but ...