The United States condemns the election of the heads of republics and deputies to the legislative assemblies appointed in the DPR and the LPR for 11 November.
RIA News
State Department spokesman Heather Nauert.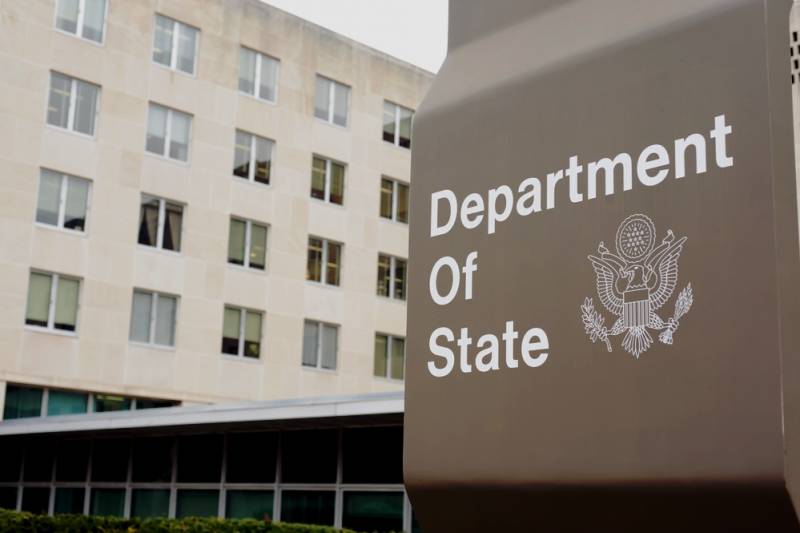 Earlier, after the death of Alexander Zakharchenko, the People's Council of the DPR appointed the acting president. Head of the Republic of Denis Pushilin. Elections decided to hold 11 November. On the same day a vote will be held in the Luhansk Republic.
The US condemns the "so-called DNR and LNR" plans to hold elections, she said.
According to her, the elections cannot be legitimate, since the territory of both republics is under the control of the Russian Federation. In such a situation, real elections are impossible - they "are highly contrary to Moscow's obligations under the Minsk agreements," the State Department representative added.
Recall, the head of the Donetsk Republic Alexander Zakharchenko 31 August as a result of a terrorist attack. Today, his duties are temporarily performed by the representative of the DPR at the negotiations in Minsk Denis Pushilin.
According to the representative of the Ministry of Foreign Affairs of the Russian Federation, Maria Zakharova, there is almost no doubt that Ukrainian security services are behind the murder.
The DPR and the LPR declared their independence after the coup d'état in Kiev in February 2014. In April of the same year, the new Ukrainian authorities launched a military operation against the self-proclaimed republics. According to the UN, more than 10 thousand people became victims of this conflict.