The Syrian army continued its attacks on the positions of terrorists in the eastern part of Idlib province after a daily break. During this pause, the militants, whose positions are in the area of ​​Umm Radim, were asked to lay down
weapon
and refuse further resistance, but the terrorists responded with shelling.
The CAA command, in connection with the current situation, issued an order to attack the militants' infrastructure in the specified area. It is reported on the destruction of the positions of jihadists near Umm-Rajima. On the number of liquidated militants at this moment there is no data.
Against this background, aircraft of the Russian Aerospace Forces conducted an operation in the eastern and southern parts of the ATS. According to Lebanese media, citing sources in Syria, the Russian
aviation
launched rocket and bombing attacks on ISIS terrorist clusters (* banned in the Russian Federation) in the Badiya al-Sham district in the province of Deir ez-Zor and near the Al-Safa hills in the province of Suveida. The attacks on militants in southern Syria, in fact, became a prologue to the final stage of the SAA's operation for the complete liberation of the entire south of Syria from the Ishilovites, with the simultaneous seizure of the border with Israel and Jordan throughout its entire length.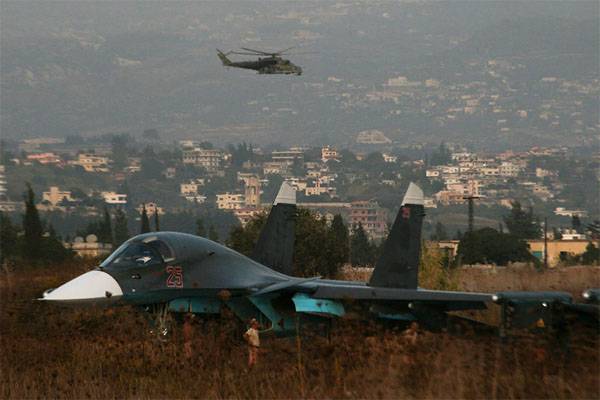 It is particularly emphasized that at the moment Russian aviation does not carry out strikes on Idlib province, which experts associate with the agreements reached in Tehran. Recall that in this city a tripartite summit was held with the participation of Iran, Turkey and Russia, where further actions on the Syrian territory were discussed. The concrete results of the summit were not reported to the press.