The calculations of the anti-ship complexes of the Armed Forces of the DPR have begun to work out the tasks of repelling a possible enemy attack from the sea,
сообщает
the press service of the military department of the republic.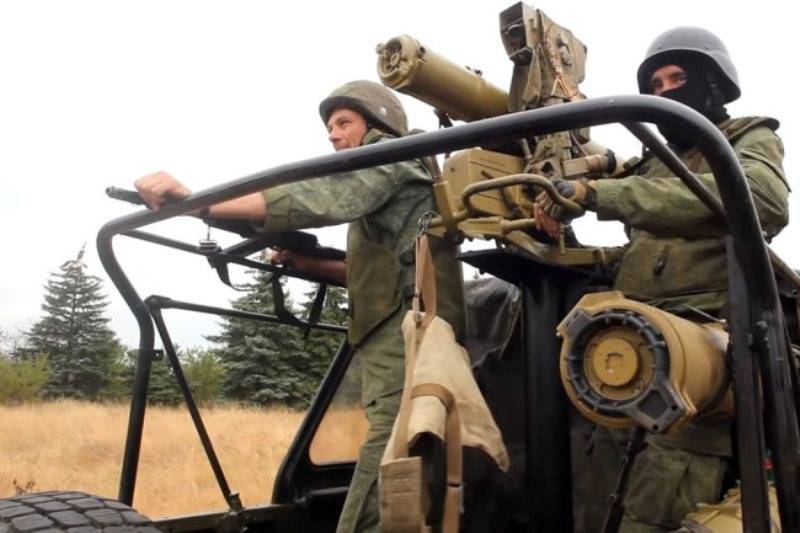 According to the press service, the Ukrainian Navy, under the leadership of American instructors, is actively training personnel for the landing of amphibious assault forces on the coast of the DPR and for sabotage in the south.
It is reported that, as one of the countermeasures in the Armed Forces of the Republic, mobile groups were created on all-terrain vehicles of the UAZ-3151 type, which are equipped with anti-tank guided missiles.
The machines are installed complexes of the second generation "Fagot" and "Competition". The press service showed one of these cars by posting a video on YouTube.
The 9М113 rocket of the "Competition" complex is designed to hit armored targets at distances from 75 to 4000 meters. Its armor penetration, depending on the modification - from 600 to 800 mm.
The calculations are prepared for firing at surface targets, they are aware of the specifics of targeting an ATGM over water, the report says.
The ministry reminded that the Ukrainian border cruiser Grif, which had tried to get close to the coast of the republic, had been destroyed earlier by a PTRK shot.
Currently, the Ukrainian Navy is sending artillery armored boats to the Sea of ​​Azov.