The representative of the United States blocked the admission of the updated Russian aircraft Tu-214ON to observation flights under the Open Skies Treaty without explaining the reason, reports
RIA News
report of the head of the national center for reducing nuclear danger Sergey Ryzhkov.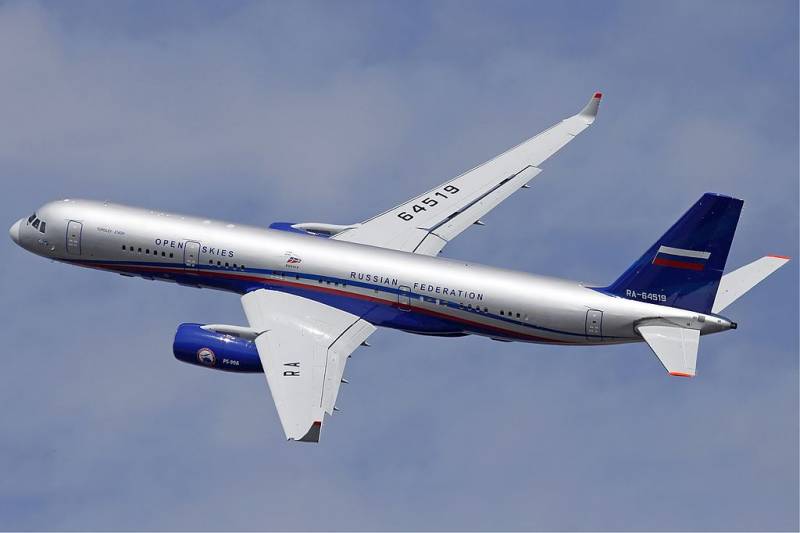 Ryzhkov said that Russia, within the framework of the Treaty with 2 on 11, held an event for the international inspection of the Tu-214ОН observation aircraft, equipped with a Russian-made digital camera OSDCAM4060.
According to him, the tests were successful, according to their results, representatives of 22 countries signed a final protocol authorizing observation flights of the updated aircraft over the territories of their states that are parties to the Open Skies Treaty.
The protocol was not signed by only one participant of the event - the head of the US delegation. He, in violation of the provisions of the Treaty, did not explain the reasons for his refusal to put a signature on the final document, citing the direct instructions of Washington.
As Ryzhkov noted, Americans cannot accept the fact that Russia, having equipped the aircraft with digital equipment, has outstripped the USA by 5-7 years. At the same time, Washington once again showed the rest of the states that it puts political issues at the forefront, rather than the compliance of the aircraft with the Treaty requirement.
He added that Moscow considers the Treaty on Open Skies as one of the cornerstones of European security and insists that the United States return to the Treaty field, and also requires the US administration to clarify its behavior in accordance with its provisions.
Recall the Open Skies Treaty was signed in 1992 year. It became one of the confidence building measures in Europe after the Cold War. The document is valid from 2002 of the year and allows the participating states to openly record information about each other's armed forces and military activities.