The Minister of Economic Development of Russia commented on the situation with the next stage of the fall of the ruble. According to Maxim Oreshkin, the current (low) ruble exchange rate is associated with a "short-term and sharp outflow of capital from Russia." Without explaining the reasons why the new "short-term" capital outflow from the Russian Federation suddenly became apparent, Oreshkin noted that with the current oil prices the ruble exchange rate could not be so low.
"With the price of a barrel of oil at the level of 78 dollars, the dollar is at the mark of 50 rubles," the Economic Development Minister concluded.
"Must be", but for some reason is not ...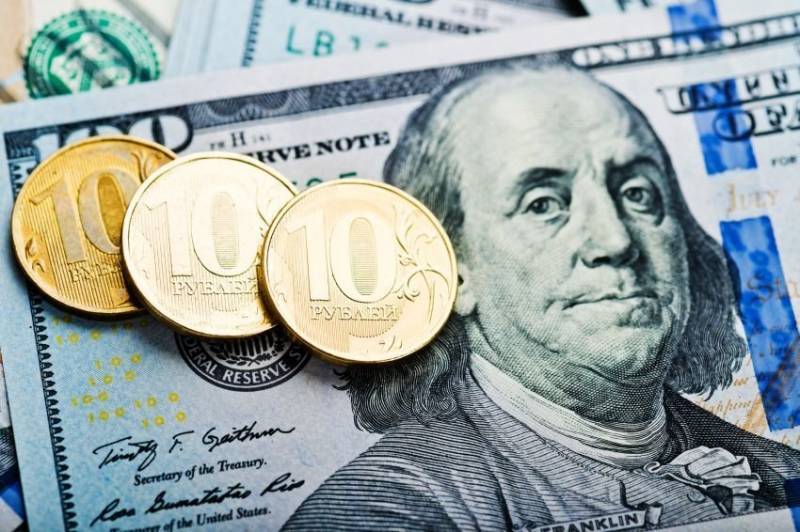 Recall that earlier the relevant departments have designated the medium-term ruble exchange rate against the US currency at the level of 63-64 units. In the past few days, the ruble has slipped below the 70 rubles mark, and the euro has risen above the 81 ruble bar.
However, on the eve of the Russian currency began to play the position. Amid rising oil prices to almost 80 dollars per barrel, the ruble rose against the US dollar by 1,09 p., And against the euro - by 1,21 p. On Tuesday evening, the courses froze at the following marks: US dollar - 69,47 rubles, euro - 80,62.
The Ministry of Economic Development expects the ruble to continue. The other day, the same Maxim Oreshkin urged Russians to sell foreign currency (if any), and buy rubles.