On Monday, PJSC Aeroflot entered into a contract with the United Aircraft Corporation to supply 100 passenger aircraft Superjet 100, reports
press office
Oak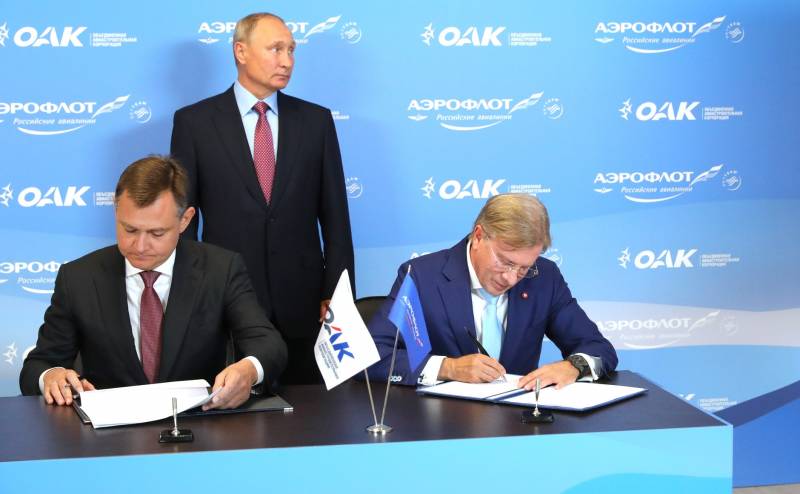 At the signing ceremony of the contract, held in Vladivostok on the sidelines of the Eastern Economic Forum, was attended by Russian President Vladimir Putin.
At the end of the ceremony, the President expressed the hope that the quality of the aircraft supplied will be at the highest level.
Under the terms of the agreement, liners in a two-class layout (12 seats in the business class cabin and 75 in the economy class cabin) must be handed over to the customer during the period from 2019 to 2026 year.
As noted by the Minister of Industry and Trade Denis Manturov, this is the largest contract in the modern
stories
civil aircraft construction. He also said that the budget for 2018 includes more than 2 billion rubles of state subsidies for the creation
aviation
service centers and retraining of aviation personnel for new type aircraft. These measures are intended to support the airline's efforts to develop regional hubs.
According to UAC President Yury Slyusar, Aeroflot has had a great influence on the development of the Superjet project and the domestic aircraft industry as a whole.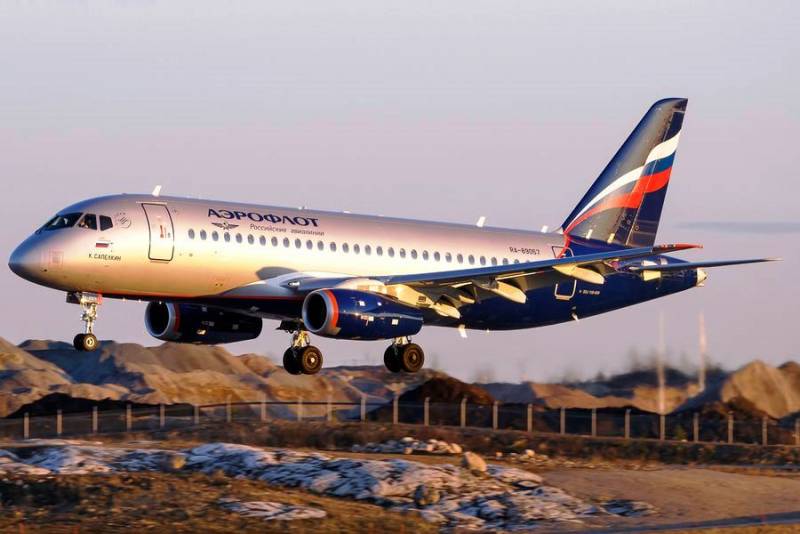 To date, 49 SSJ100 aircraft are located in the Aeroflot fleet. In the near future, the 50 airliner will arrive. The first flight of the Superjet 100 took place in June 2011 on the route Moscow - Petersburg. Currently, the aircraft are operated both on domestic and on international airlines, carrying passengers to Bucharest, Dresden, Gothenburg, Vilnius, Riga, Sofia, Zagreb and other cities in Europe.