Japanese self-defense forces will soon increase early warning capabilities
aviation
the enemy. The US government approved the sale of nine US $ 2 billion E-3,14D Advanced Hawkeye AWACS aircraft to Japan, Military Parity reports citing defensenews.com.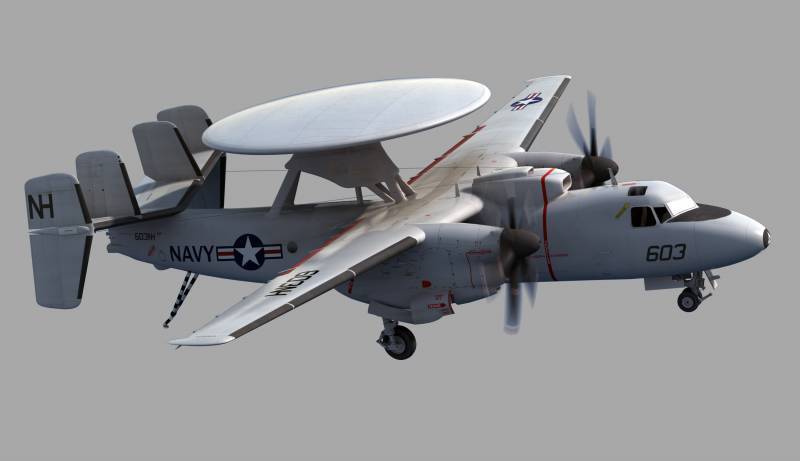 In Japan, they say that the DRLO aircraft received from the US will be used in conjunction with the F-35 to counter the increased power of China and North Korea. The Japanese Self-Defense Forces currently have 13 old E-2C Hawkeye aircraft and four modern E-767 aircraft. The signed contract provides for the first delivery of four E-2D in the amount of 633 million dollars. Also under the signed contract, the USA will supply Japan with 28 turboprop engines T56-A-427A engines (18 on aircraft and 10 additional), 10 APY-9 radars (9 on aircraft and one additional) and other related equipment.
According to reports, the total of Japan has purchased American weapons by almost 20 billion dollars. Deliveries include fifth-generation F-35 airplanes, Aegis BIUS, KC-46 tanker aircraft, Global Hawk drones, Sprey MV-22 converters, DRLO E-2D Advanced Hawkeye drones.