The command of the United States Naval Forces has finally calculated the damage from the unsuccessful air refueling of the F-35C fighter, which occurred even on August 23 2018. According to published data, the aircraft itself was damaged in the amount of at least two million dollars, and the tanker ranged from 50 to 500 thousand, writes "RG" with reference to Military.com.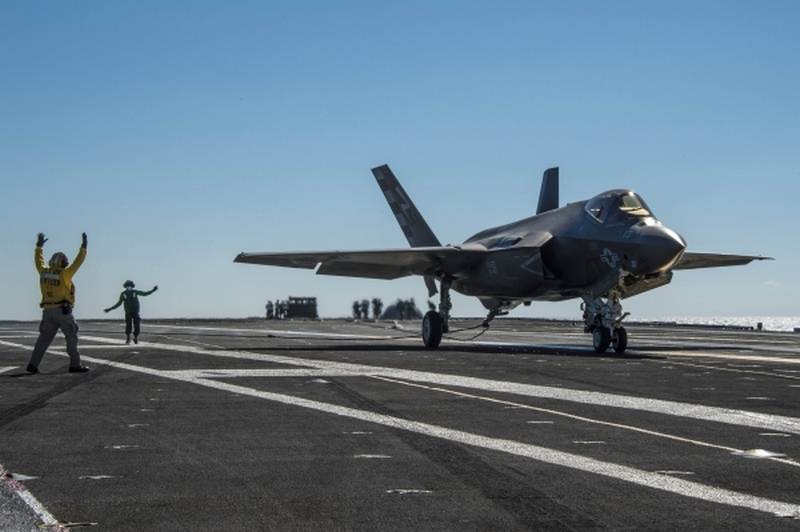 According to a report by the US Navy, the incident with the fifth-generation fighter F-35C occurred on August 23 during a training flight off the coast of Virginia. Then, during refueling, the fighter jet damaged the fuel hose basket, after which small fragments of the structure together with the fuel got into the F-35 tank, further damaging the engine. The plane was able to make a safe landing on board the aircraft carrier "Abraham Lincoln", while landing no one was hurt. Also damaged received acting as a tanker deck attack aircraft F / A-18 Super Hornet.
Despite a safe landing, the incident with the F-35 is estimated by the US Navy command as a "first class accident" - this means damage over 2 million dollars. Damage to the F / A-18 Super Hornet was rated as a "class C accident" - the damage ranges from 50 to 500 thousand dollars.
The main cause of the incident is the location of the fuel receiver boom on the F-35. It is installed so that the pilot simply does not see it.