Ukraine embodies the statements of the high command about the need to strengthen the military presence in the Sea of ​​Azov. At the moment, the reality is that, except for a pair of armored boats, the military presence of the Navy in the waters of the Sea of ​​Azov has nothing to reinforce. The promised American assistance in the form of retired patrol boats to Ukraine does not reach.
Yesterday and today, in the water area of ​​the Berdyansk sea port, two artillery armored boats of the naval forces of Ukraine were launched.
These are small armored artillery boats of the project 58155 - MBAK R177 "Kremenchug" and Р-178 "Lubny". The boats were delivered on a trailer in Berdyansk. To send them under its own power to the waters of the Sea of ​​Azov, Ukraine did not dare, first of all, in connection with the performance of boats on the cruising range.
From the message of the representative of the Navy
Boats await installation of dismantled masts and equipment.
The main characteristics of the mentioned boats:
length - 20,7 m,
width - 4,85 m
draft - 0,88 m,
maximum travel speed - 28 knots,
cruising range - up to 400 miles,
autonomy of swimming - 5 days,
crew - 5 people.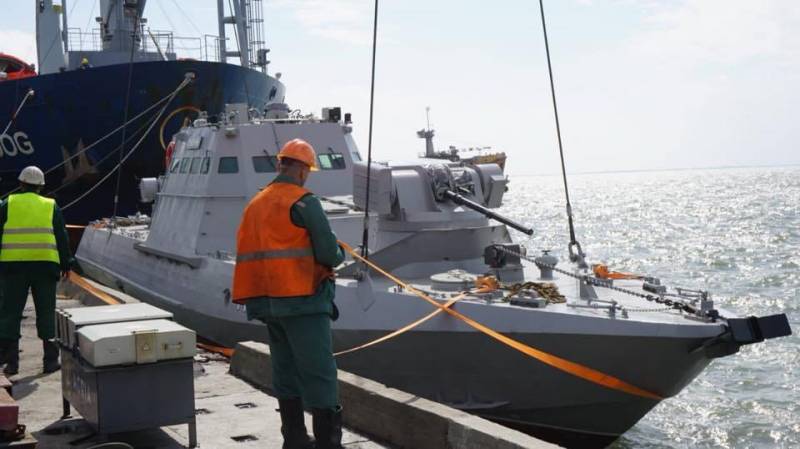 The boats are equipped with 30-mm guns and machine guns caliber 7,62 mm. Also in service - grenade launchers KBA-117.