The project to unite the railway branches of the entire Korean Peninsula into a single network and the connection of this network with the Russian Transsib should be realized as soon as possible, reports
TASS
statement of the deputy of the parliament of Kazakhstan Son Yon Gil.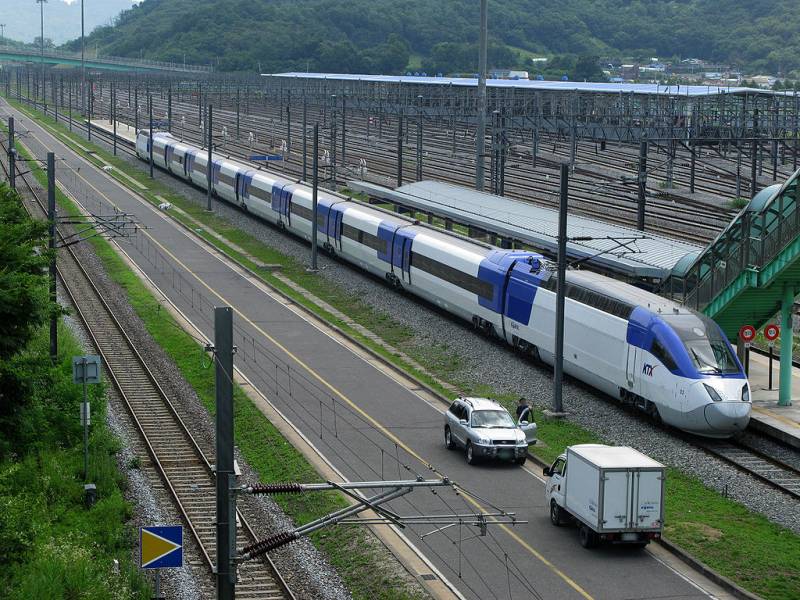 Earlier, Yong Gil headed the Committee on Northern Economic Cooperation. He is now in Vladivostok at the Eastern Economic Forum.
According to him, the security situation on the peninsula and relations between Seoul and Pyongyang have improved significantly in recent months. In this regard, the deputy called businessmen of the two countries to intensify efforts to implement the project of connecting railways.
I really hope that the dream of our leader Moon Jae-Ina and the entire Korean people will be fulfilled: the railways of the South and the North will be connected and it will be possible to take a train from Seoul to Moscow or St. Petersburg,
said Gil.
He noted that a period of "hopes and peace" was prevailing on the peninsula today, and many companies in Kazakhstan formed departments responsible for cooperation with the northern territories, including Russia. First of all, hopes are pinned on the development and implementation of projects in the field of railway transport, processing industry and infrastructure.
The deputy also stressed that Seoul is making efforts to develop innovative areas, and also provides assistance to entrepreneurs who have decided to enter the Russian market. He expressed hope for the creation of new projects aimed at the development of economic relations between the Republic of Korea and the Russian Federation.
The work of the Eastern Economic Forum in Vladivostok will last until September 13.