The Syrian army conducted an operation against the militants in the north of Latakia province. The operation was connected with the fact that the terrorists occupying the territories in the north of the country, recently stepped up attempts to attack the Russian Khmeimim airbase with the help of UAVs. In addition, the militants are increasingly satisfied with the shelling of the positions of the Syrian government forces. The group "Hayat Tahrir ash-Sham" (* banned in the Russian Federation) together with the so-called "Islamic Party of Turkestan" * demonstrates the greatest activity.
The CAA carried out several attacks on the positions of terrorists, causing significant damage to manpower and military equipment. According to Syrian media reports, militant positions in mountainous areas were destroyed.
Meanwhile, Turkish troops continue to go to Idlib province. This promotion of Turkish troops is carried out against the backdrop of harsh statements by the Turkish president.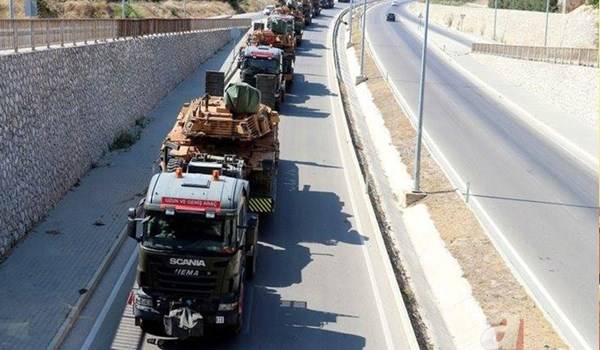 In his speech, Erdogan said that "he appeals to the whole world with the goal of stopping Assad in Idlib." According to Erdogan, who are published in the American press, "if Assad is not stopped, the whole world will have to pay too much price."
Military experts point out that this statement by the President of Turkey actually indicates that Turkish troops, who are additionally being deployed to Idlib, are ready to engage in direct clashes with the CAA in the event that the Syrian army starts a land de-occupation operation of the province. With such a development of events, the further course of the hostilities in Syria is extremely difficult to predict, because it will mean the actual declaration of war to Syria by Turkey.