The most large-scale military exercises since the USSR started in Russia. We are talking about the "Vostok-2018" maneuvers, in which about 300 thousand troops will take part in total, including contingents from foreign countries (China, Mongolia).
From the report of the Department of Information of the Defense Ministry of the Russian Federation:
In total, about 300 thousand Russian troops, more than 1 thousand airplanes, helicopters and unmanned aerial vehicles, up to 36 thousand were involved in maneuvers.
tanks
, armored personnel carriers and other vehicles, up to 80 ships and support vessels.
Of
material
:
Electric field generators ED-1000 and ED-100 are used for field power supply of field mobile control points. The concealment of control center objects is carried out using modern means of masking and masking sets MKT4P, MKT-4L, MKT-3LR, and also UMV-1.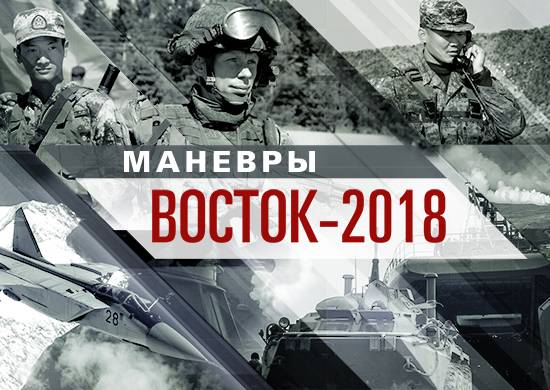 The exercises involved military command bodies of two Russian military districts at once. This is the Central and Eastern District. In addition, the work of the Northern
fleet
Russian Navy, Airborne Forces, Long-Range and Military Transport
aviation
.
In the course of the exercise, the commanders of the units and formations will work out the practice of command in conditions as close as possible to the combat ones.
The direct leader of the exercise is Russian Defense Minister Sergei Shoigu.
The maneuvers, the scale of which has already been compared with the scale of a full-fledged military operation since the Great Patriotic War, are held in the eastern part of the country, including the waters of the Far East.
To complete the exercise "Vostok-2018" is planned 17 September. The department especially emphasizes that the military attaches of foreign countries were warned about the maneuvers.