At the military parade in Pyongyang last Sunday in honor of the 70 anniversary of the DPRK creation, the traditionally demonstrated installations of ballistic missiles were not shown, but on the other hand, military experts were pleased with the samples of North Korean military equipment that had not participated in the parades.
According to media reports, during the parade, the North Korean army demonstrated two completely new types of weapons. According to military experts, the latest North Korean self-propelled howitzer requires special attention. There is no exact tactical and technical data of this technique, but experts assume that the caliber of a weapon with an extended barrel is 152-mm. The probable firing range of an active-missile can easily reach 40 km. A satellite communication antenna is installed on the turret, as well as a twin X-NUMX-mm automatic grenade launcher and a MANPADS installation.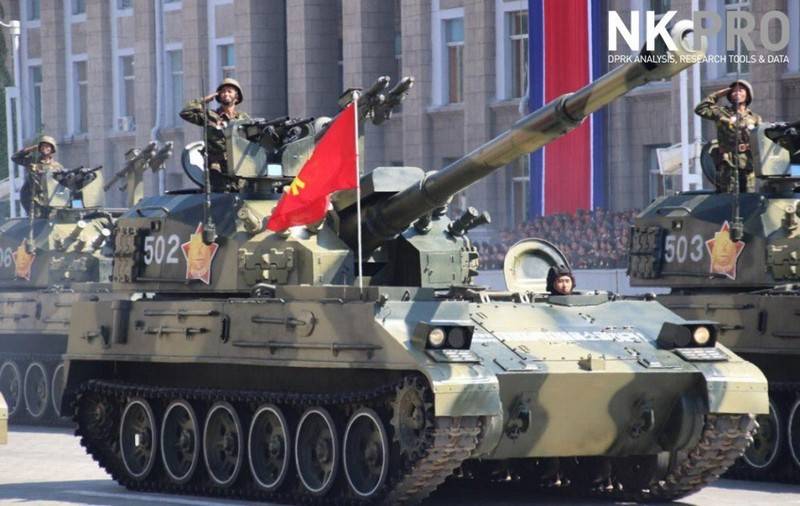 This North Korean self-propelled howitzer, according to experts, is a kind of response to the South Korean K9 Thunder ACS.
The second novelty shown in the parade is a new anti-tank missile system, mounted on the chassis of a North Korean three-axle armored personnel carrier, most likely copied from the BTR-80. In the tower with an opening top installed 8 rocket containers, which are missiles with an increased range of fire. According to the military, the North Korean ATGM recalls the Chinese AFT-10.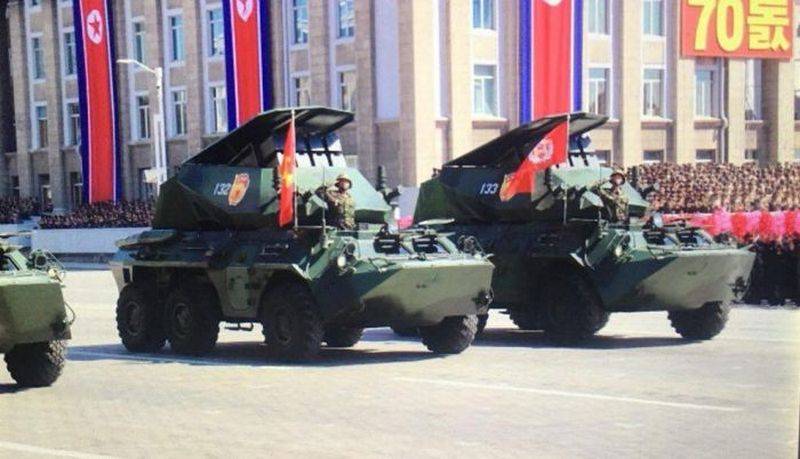 Also another ACS was demonstrated, which is a further development of self-propelled guns shown more than once in parades. The caliber of 130-mm guns, it differs from the previous version by a modernized turret with an automatic grenade launcher and MANPADS.