Based on materials from the Indian press, in Russia it is often concluded that New Delhi arranges strange "rituals" when discussing military-technical agreements exclusively with our suppliers. We are talking about the frequent strange statements of Indian partners, when they first assure that they are ready to conclude a contract, then find a hundred reasons on the basis of which they refuse to sign a contract, and some time later, expecting Russia to offer a "discount", they offer new parameters arms acquisition deals.
But, as follows from the Indian media, so India behaves with almost any partner (or potential partner) in the military-technical sphere.
In one of the Indian newspapers, material appeared in which the government's government demanded an explanation as to why the authorities preferred the French Rafale fighter jets to the Indian Air Force. In an English-language newspaper article
The statesman
says that the government made a mistake trying to hide the real value of the contract for the purchase of 36-ti French military aircraft.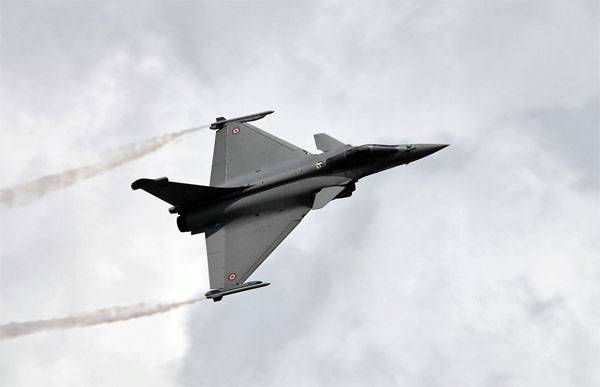 In addition, the authors ask themselves: will the Indian Air Force increase its combat effectiveness?
fleet
36 Rafale fighters, or is it doubtful?
The article also contains another question: if the deal really goes for the benefit of India, then why does the department not disclose all its details, first of all - the financial component - in conditions of transparency in the field of public procurement management? It is noted that in this way the government itself pushes itself into a corner, giving rise to rumors about a deal with the French.