Russian President Vladimir Putin, Prime Minister of Armenia Nikol Pashinyan, agreed to continue systematic supplies of Russian weapons to the Transcaucasian republic.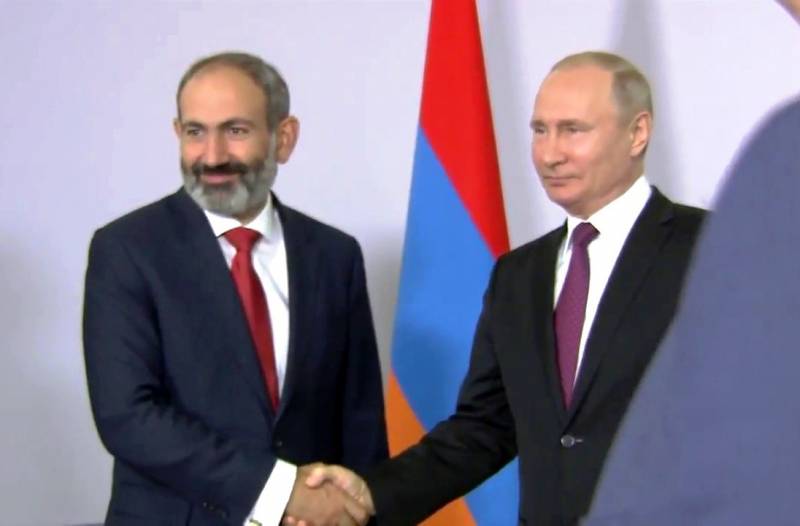 Deliveries will continue steadily, Pashinyan told the newspaper
Kommersant
. The meeting of leaders of countries was held on Saturday in Moscow.
According to him,
weapon
will be delivered on credit, in accordance with the agreement signed in 2017 year.
According to the document, in the 2017 year, the Russian side provided Armenia with a loan in the amount of $ 100 million to finance military supplies from the Russian Federation. The loan rate is 3%. Funds provided must be spent within five years - from 2018 to 2022. Later, there were reports that Moscow may stop deliveries. However, in August of this year, they were refuted by the Deputy Minister of Defense Alexander Fomin.
Pashinyan also said that he had invited Putin to Yerevan, and the Russian president accepted the invitation. The visit should take place at the end of 2018 or the beginning of 2019 of the year.
He added that the meeting with Vladimir Putin "was brilliant."
The leaders of the countries discussed in detail the entire spectrum of Russian-Armenian relations. According to Pashinyan, at present these relations are "at a very high level", or rather even "at an unprecedented high level".
Recall that the current meeting of Pashinyan with Putin was already the third in a row: the first was held in May in Sochi, the second - in June in Moscow. In addition, they have already talked on the phone three times.