In the ground under the launch vehicle complex "Soyuz-2" at the Eastern technical center, the technical personnel discovered voids,
RIA News
.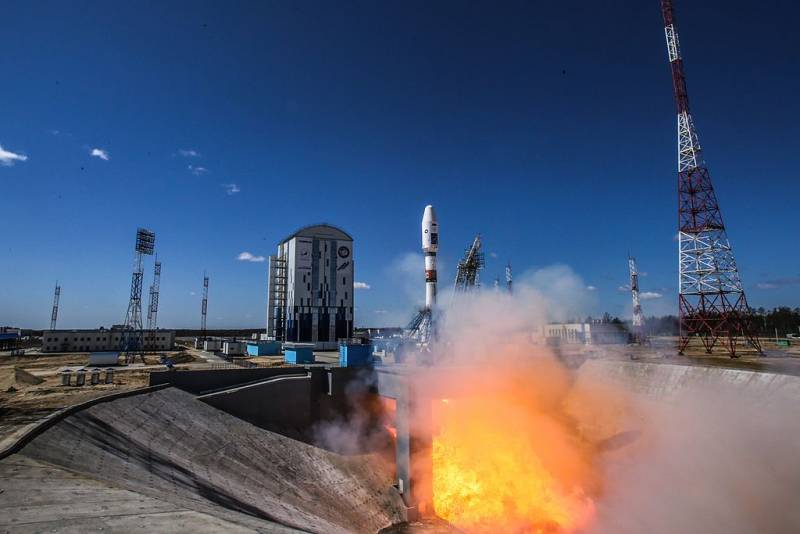 In the documentation published on the website of public procurement, it is reported that the voids were found under the reinforced concrete base of the special path of the mobile tower serving the number one structure of the launch complex of the Soyuz-2 rocket.
Roscosmos Corporation has already entered into a contract for the elimination of voids. The cost of work is estimated at 4,6 million rubles. Their performer is the Adonis company from Blagoveshchensk. The customer was the Roscosmos Center for the operation of ground-based space infrastructure facilities. The contract was signed last week.
Recall, the Vostochny cosmodrome is being built from the 2012 year near the town of Tsiolkovsky (the former village of Uglegorsk) in the Amur Region. The site will become the first domestic spaceport for civilian use and will provide the country with independent access to outer space.
The first launch from the spaceport took place at the end of April 2016. The second - in November 2017 of the year (it was declared unsuccessful - the rocket failed to put the satellite into orbit due to a problem in the algorithm). The third (successful) launch took place in February of this year.