Bloomberg: Russia has the opportunity to protect the ruble
Russia has the ability to protect its national currency due to the increased gold and foreign exchange reserve and one of the lowest levels of government debt in the world, the agency writes
Bloomberg
.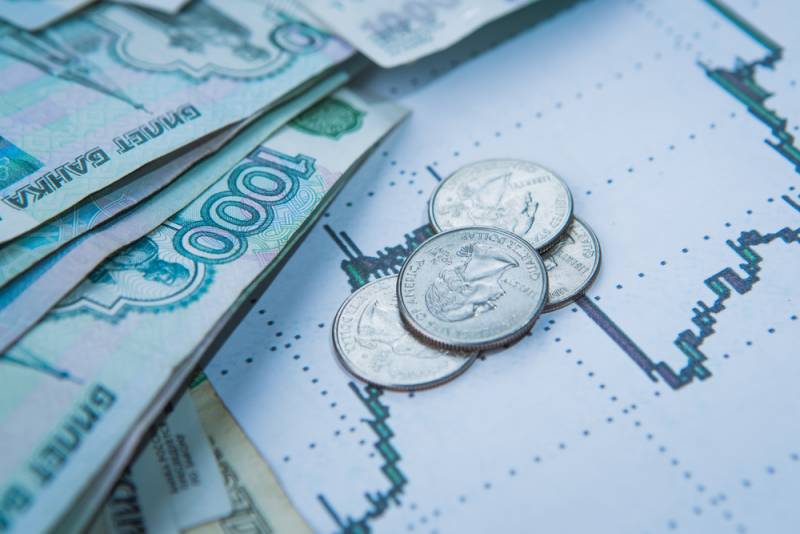 Despite the increased pressure from the West, sanctions have only limited impact on the Russian economy, which Russia can still cope with, the article says.
According to the author, the Central Bank of the Russian Federation may adjust interest rates to strengthen its currency.
The central bank and the Treasury have already taken small but significant steps to ease the pressure on the ruble: the first suspended its usual daily purchases of US dollars until next month, and the second canceled the last two weekly bond auctions, he stresses.
And, since the state debt of the Russian Federation is only 13% of the country's GDP, which is one of the lowest in the world, Russian regulators have many opportunities for maneuvering, the publication states.
In addition, according to the agency, Russia can rely on its gold reserves, which have now reached $ 460 billion. Another support for the ruble is the steady growth of oil prices.
There is also an increase in the yield of Russian 10-year bonds - from the level of 7% in February to 9,1% today. That is, the real return (after deducting inflation at the level of 3,1%) is 6%, which is one of the highest levels of profitability in the world, the publication concludes.
Recall the official exchange rate of the euro to the ruble on Friday - 79,36 ruble, the dollar - 68,25 ruble. Dual currency basket value - 73,25 rubles.
As the Minister of Economic Development and Trade Maxim Oreshkin stated earlier, the ruble is not among the weakest currencies. He stressed that his department sees no long-term reasons for the weakening of the national currency.
https://ru.depositphotos.com