The American magazine The National Interest, recently not particularly flattering about the Russian anti-aircraft missile systems C-300 and C-400, decided this time to write about the latest Russian development - C-500. The American edition analyzed the potential of C-500 Prometheus and released a material with the title: "The terrible new Russian air and missile defense system C-500 sets new distance records," writes "RG."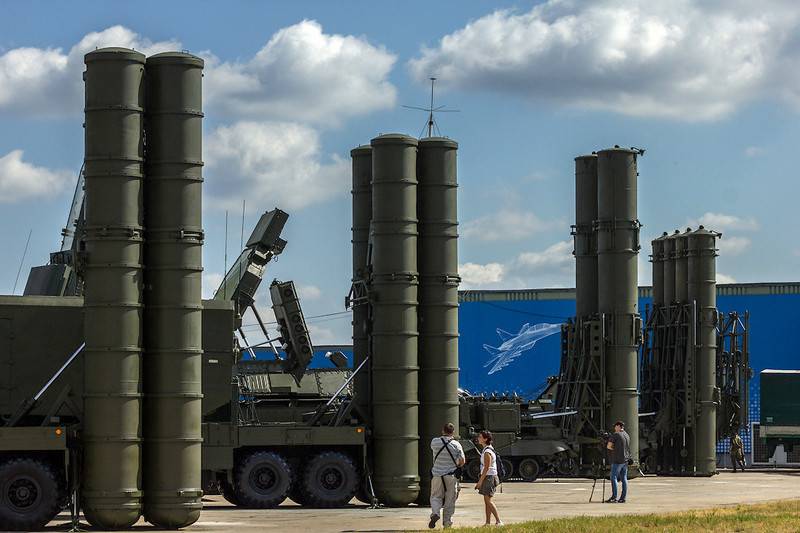 In their material on the C-500, the authors state that the new Russian anti-aircraft missile system is capable of not only hitting ballistic missiles and satellites, but can also fight off invisible airplanes, including F-22 and F-35. At the same time, the publication notes that, although at the moment not all the capabilities of the C-500 air defense system were demonstrated, there is no reason to doubt its capabilities.
The authors write that the Russian creators of the complex tested it "in ranges that are considered impossible." According to US military sources, the Russian C-500 ADMS struck a target at a distance of almost 300 miles (about 500 kilometers), which is 50 miles (or more 80 kilometers) more than the declared characteristics of all similar systems in the world. It is noted that the C-500 uses several types of missiles designed to hit various existing air targets, and the ability to hit objects flying at a speed of seven kilometers per second generally makes the C-500 a "thunderstorm of everything flying, including satellites."
Summing up, the American magazine writes that the Russian C-500 system is capable of hitting targets at an altitude of 200 km and within a radius of 600 km, while it can simultaneously intercept up to 10 ballistic missiles. It is easily integrated into the air defense system and can work in conjunction with other Russian complexes. All this together makes the C-500 a "scary system."