Poland introduced a new gun for the armed forces of the republic
The army of Poland will receive a new pistol. The Polish military-technical institute of armaments WITU (Wojskowy Instytut Techniczny Uzbrojenia) will participate in the tender for the supply of a new pistol to the armed forces. At the MSPO 2018 exhibition, it presented a new model
weapons
, called PW Inka, transmits "Warspot" with reference to the portal milmag.pl.
The PW Inka pistol, according to the developers of WITU, was created on the basis of the PR-15 model, taking into account the requirements of the Polish Ministry of Defense specified in the tender conditions for the supply of new pistols to the armed forces. PW in the name of the pistol is deciphered as Pistolet Wojskowy, and he received the name Inka in honor of Craiaova army nurse Danuta Gelena Sedzikuvny, better known under the pseudonym Inca, who first fought against German units, and after the end of World War II she entered anti-communist resistance in Poland, after which was caught and shot by the Polish authorities.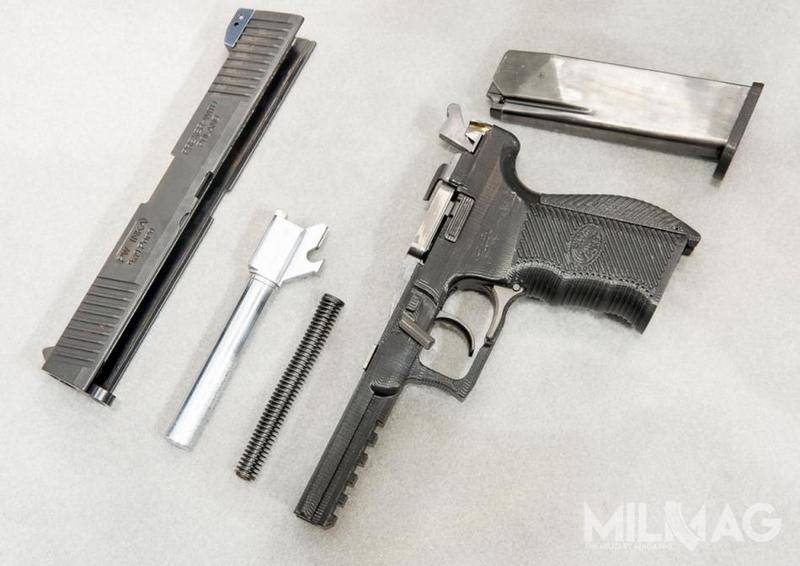 PW Inka looks similar to most modern army pistols with a polymer frame, but it has one difference - it has an open type trigger. The weight of the gun 771 g, length - 200 mm, height - 140 mm, width - 33 mm, barrel length - 114 mm. Caliber 9X19. Food is supplied from the 15 magazine.
https://www.thefirearmblog.com/blog/