Media: the United States began a sudden teachings in Syria. Russia's answer?
US media publish materials that talk about the sudden exercises of the US military contingent in Syria. The information was made public by CNN, which called the military maneuvers in the SAR "a response to threats from Russia." What kind of "threat" are we talking about?
Recall that on the eve of the same American television channel CNN released material in which it was stated that Russia allegedly warned the United States that it was ready to strike at the area in southern Syria where the American military base "Et-Tanf" is located. The Russian Defense Ministry did not comment on these statements by American journalists.
Today, CNN reports that allies in the "American coalition" joined forces with the US military in Syria. The material stated that the exercises are held in eastern Syria. Involved in them
aviation
coalitions and ground forces. A specific maneuvering area is not reported. But it is reported that the US contingent in the SAR is on full alert.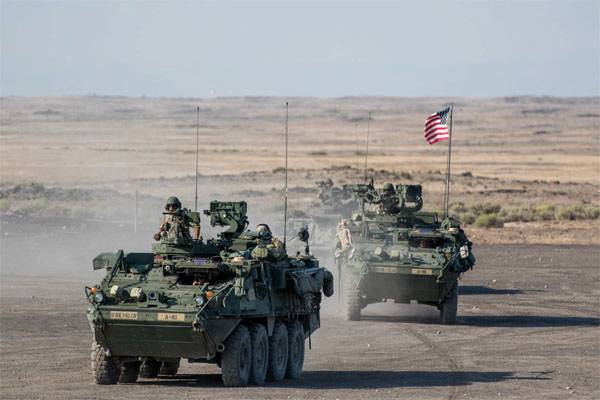 It must be recalled that a Russian-Iranian-Turkish summit was held in Tehran the day before, at which the presidents of the three countries discussed the Syrian issue. The lion's share of the time at the summit was devoted to the situation in the Syrian province of Idlib, which is under the occupation of thousands of terrorists, including representatives of Dzhebhat an-Nusra (* banned in the Russian Federation). A few days before the start of the summit, the Su-34 paratrooper bombers of the Russian Federation conducted point-to-point strikes against militant targets in the west of Idlib, destroying several warehouses with
weapons
and ammunition.
Meanwhile, the UN sounded unexpected words of approval of the initiatives of Russia and Turkey by the French Permanent Representative Francois Delatre. He said that Paris expresses support for the efforts of Presidents Vladimir Putin and Recep Tayyip Erdogan to resolve the situation in Idlib. At the same time, Delatr said that France opposes the military operation of the CAA in this province and supports the conduct of dialogue.
https://www.facebook.com/USarmy