Israeli military shot a demonstration in Gaza and struck an air strike
Aviation
Israel once again bombed the territory of the Gaza Strip. And this time, the occasion was the large-scale march of the Palestinians, which had recently opposed Washington's recognition of Jerusalem as the capital of the Jewish state. The action was attended by over 3 thousand people who burned tires, as well as the "artistic" figures of Donald Trump, Benjamin Netanyahu and, in addition, the figure of the Minister of Defense of Israel Avigdor Lieberman.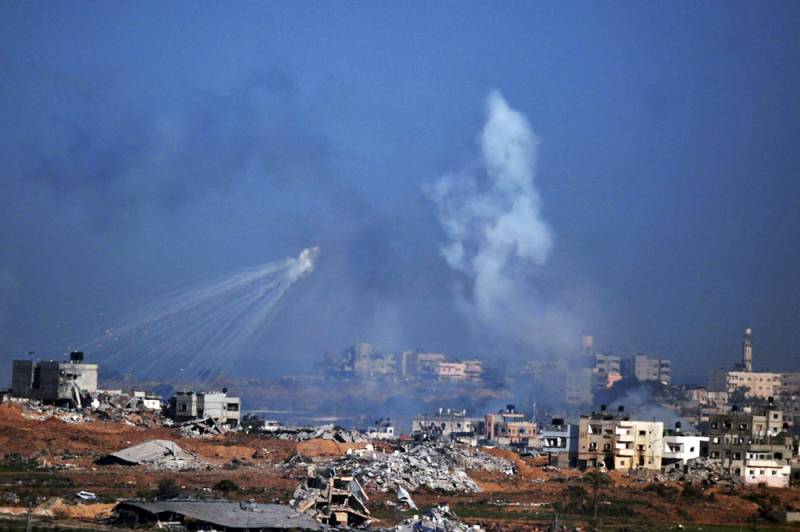 At one of the stages of the action, incendiary bottles flew across the border line. Despite the fact that the action did not harm Israeli soldiers, the command of the IDF decided to take up combat aircraft. Against this background, Israeli soldiers opened fire on the most active participants in the rally of small
weapons
. As a result, one Palestinian (17-year-old local resident) was killed, more than 60 people received gunshot wounds and are in sector hospitals.
The Israeli press reports that the shooting was carried out on "representatives of Hamas." Also stated that the air strikes were applied solely on the objects of the same organization in the south of Gaza.
In the meantime, the press service of Hamas said that they "recalled their representatives from the line of demarcation even before the incendiary bottles flew towards the Israelis." It was also stated that all measures were taken to ensure that demonstrators against the policies of the United States and Israel spoke without weapons.