American SMAW-D grenade launcher detected in Syria
In the province of Quneitra, during the sweep of the territory left by the terrorists, Syrian soldiers discovered a warehouse with a large number of
weapons
, among which was the American disposable grenade launcher SMAW-D, writes
Messenger of Mordovia
.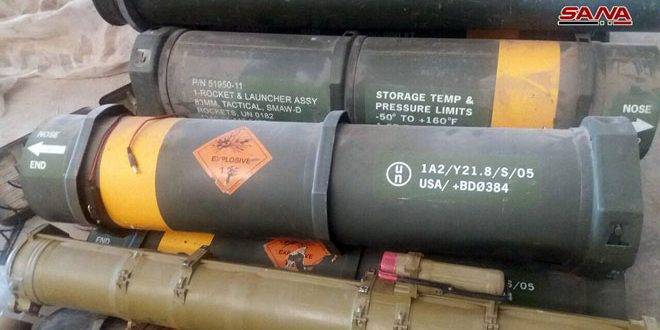 SMAW-D is used to destroy bunkers and other protected structures. It was used by the Americans in Iraq and Afghanistan, and, quite possibly, was supplied to the formations of the "moderate" opposition in Syria.
The grenade launcher's firing range is 250 m. In addition to fortification objects, it can be used to destroy lightly armored vehicles.
The version that this weapon was delivered by the United States is not surprising, according to the author of the material Dmitry Lemeshko. After all, the terrorists in Syria used the American anti-tank guided missiles TOW-2, which inflicted
tank
parts of government troops significant damage.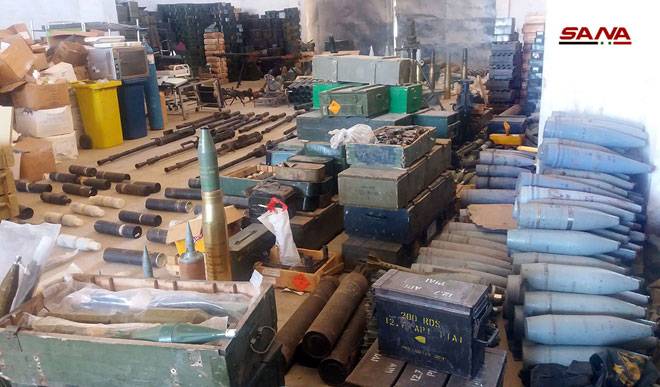 According to the agency
Sana
, besides weapons, including various types of grenade launchers, mortars of 130 and 80 mm calibers, Israeli grenades and other ammunition, night-vision equipment and "equipment" for White Helmets, more precisely, for provocations they carried out were found in the warehouse and, apparently, will continue to carry out.
The "professional equipment" of these false defenders included: containers with fake blood, a large number of cosmetic kits, plastic organs of the human body, medicines and video recording equipment.