This question is connected with the publication in the American press. Moreover, it is in the USA that they are trying to find out if there is enough iron in the actions of Russia - whether the Russian Aerospace Forces will be able to hit the territory where the military base is located.
The American television channel CNN comes out with a report, which tells about the warning from Russia to the American military in Syria. CNN claims that Russia allegedly warned the United States that the Russian Aerospace Forces aircraft and the Syrian government army were ready to attack one of the areas in the south of the SAR, in whose territory there are also representatives of the American contingent.
The report stated that, according to Moscow, the US military is in the territories that are controlled by the militants.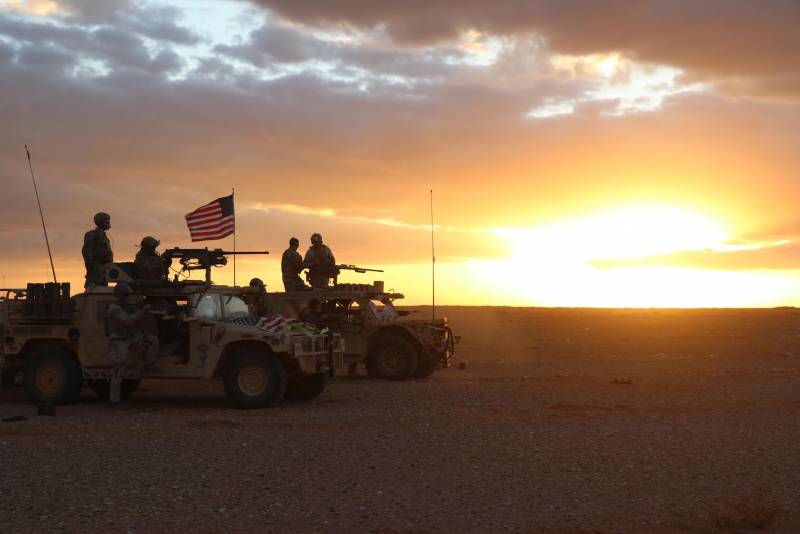 From the material of the American TV channel:
These statements from Moscow raise concerns about the security of the American military in Syria.
What kind of territory are we talking about? And the territory is the one on which the American military base "Et-Tanf" is located. This base is located near the border with Jordan. On CNN, it's stated that the Al-Tanf military base is "key to fighting terrorism that the United States is conducting, and at the same time it is causing friction between the positions of the two countries."
What kind of fight against terrorism in this case is meant, if the base itself is located where militants are hosted, who often exit the gate of Al-Tanfa, not reported to CNN.
In the Ministry of Defense of the Russian Federation material CNN has not yet commented. Russian media have already filed requests to the main military department for a reaction to the American publication.
Recall that a few days ago, a group of terrorists attempted to make progress in the direction of Palmyra, moving forward precisely from the side of Al-Tanfa. Promotion was stopped by the Syrian military and the Russian Aerospace Forces.