Tehran-18. Troika will discuss the future of Syria
The President of Russia arrived in Tehran, where the tripartite Russia-Iran-Turkey summit will take place. Neither side of the summit conceals the fact that Tehran actually decides the further fate of Idlib, and with it the main part of the Syrian Arab Republic, which was previously largely under the occupation of ISIL and Dzhebhat al-Nusra (* banned in Russia ).
The summit in Tehran for any of the leaders will not be an easy walk. Despite the fact that there are three participants de jure, the summit ultimately promises to become much more representative, since along with Iran, Russia and Turkey there are countries and forces that do not participate in the summit only formally, but have direct contacts with this or that another representative of the "troika".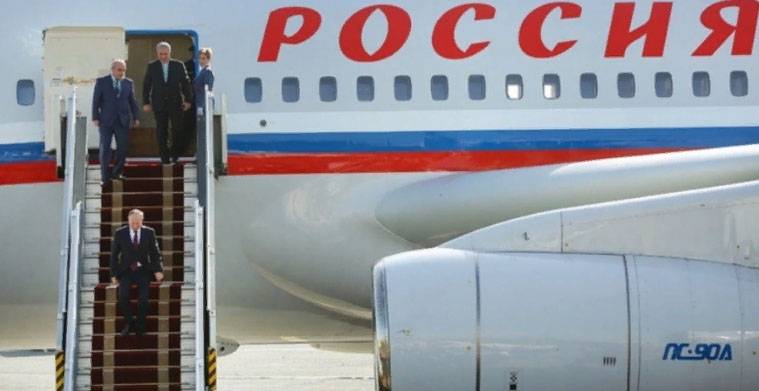 One example is Israel, which is in contact with Russia to influence Iran in order to prevent Iranian and pro-Iranian forces in Syria from expanding their military presence. The United States, whose troops are jointly patrolling with the Turks in the area of ​​Syrian Manbij, is in direct contact with Turkey.
Before the summit, Ankara made claims against Russia in connection with the air strikes on militants in the west of Idlib. The Turkish side called these actions of the Russian Aerospace Forces "a mistake that will lead to an increase in the number of refugees."
Discussion of the Syrian theme, taking into account all these factors and pitfalls, promises to be hot. I would like to express the hope that the parties will nevertheless reach a consensus and take such decisions, which will first of all become important in terms of the territorial integrity and sovereignty of Syria itself.