The Turkish multipurpose helicopter T625, developed by the Turkish state aircraft company Turkish Aerospace Industries (TAI), made its first flight. 6 September 2018, in the morning, the first prototype of the helicopter took off to a small height and spent 10 minutes in the hovering mode, reports bmpd blog.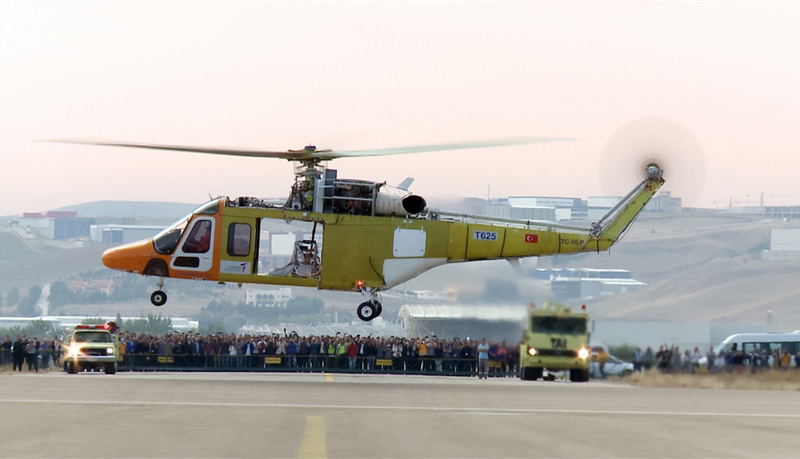 Turkey is developing the T625 helicopter from the 2010 of the year. According to the developers of the TAI, the helicopter is designed for both military and commercial applications. The official name of the helicopter at the present time is not, and the index "625" stands for "six-ton ​​- two-engine - five-blade." The Turkish manufacturer claims the helicopter is "completely domestic," but the appearance of the helicopter resembles the machines of the Anglo-Italian company AgustaWestland (now Leonardo Helicopter).
The first prototype of the T625 helicopter, made in a commercial multi-purpose version, was first publicly demonstrated in May 2017 year, but made its first flight just now. The T625 accommodates 12 passengers + 2 crew member. At the first stage, it is supposed to equip with engines LHTEC (Rolls-Royce / Honeywell), in the future it is planned to install Turkish TSI400, but not earlier than 2026. Serial production of the military version is scheduled to begin in 2021 year.