The internal commission of RSC Energia continues to investigate a strange incident violating the integrity of the plating of the Soyuz spacecraft. We are talking about the hole that appeared on the casing as a result of drilling, which ultimately caused the depressurization of the ship and the ISS, to which it was docked. As a result, the astronauts had to patch the hole with a special glue.
Earlier, RSC Energia concluded that a hole in the lining of a spacecraft appeared before it was delivered to the cosmodrome. In this regard, there is a thorough check of employees who have in one way or another access to the "Union MC-09". It is reported that at this stage, a check is made of the lists of employees who quit during the final period of the ship's assembly and dispatch to the Baikonur launch site.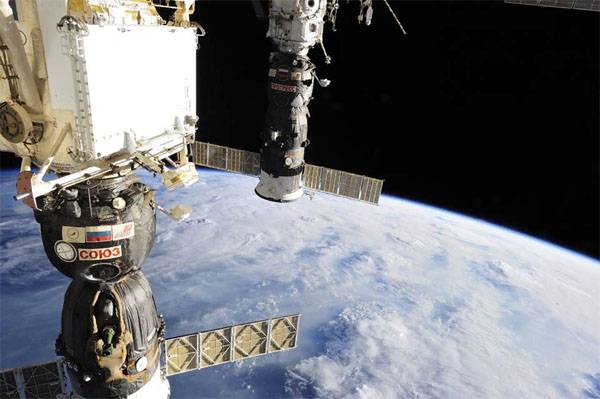 One of the versions is being worked out, according to which one of the employees decided to take revenge on RSC Energia just before the dismissal. In other words, a version is being studied related to psychological factors that could eventually lead to major technical problems and tragedy.
At the moment, it is not reported how many employees of the corporation quit at the final stage of the creation of the Soyuz and its delivery to the cosmodrome.