Poland continues to develop kamikaze drones for its army and export supplies. At the MSPO 2018 international exhibition MSPO XNUMX, which is taking place these days, the local company WB Group presented a new model of the previously produced locking ammunition, Warspot reports, citing armyrecognition.com.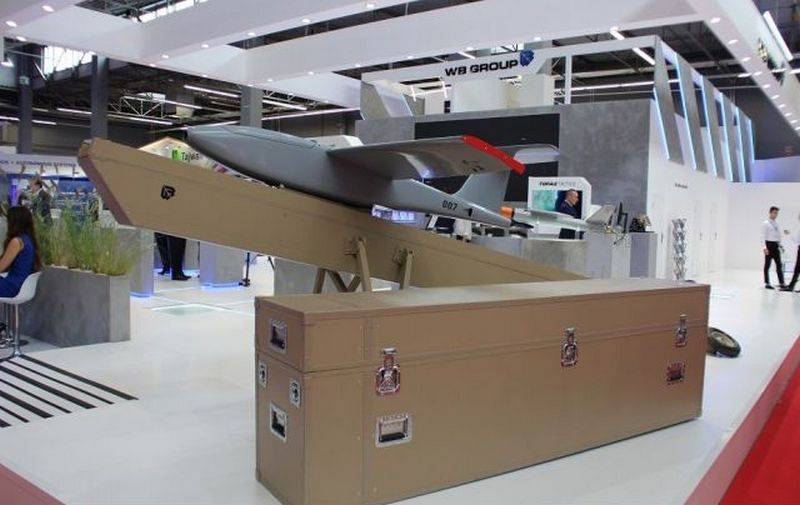 The new model with a built-in warhead called Warmate 2 Loitering Munition System and differs from its first version of Warmate, according to the developers, improved performance. If the first model had a combat radius of 12 km, and the maximum flight duration was 50 minutes, then with the improved model the radius increased to 20 km, and the flight duration was already 120 minutes. On the drone installed warhead weight 4,8 kg, with the type of warhead may vary depending on the tasks. A total of four types of warheads are proposed.
The drone can be controlled by the operator, and fly through the programmed route. It starts from a special vehicle-mounted launcher, when tested in the UAE, it was installed on the basis of the NIMR vehicle.