The Israeli company Rafael Advanced Defense Systems, previously announced the creation of a new modification of the Spike ER2 rocket, officially presented it at the MSPO exhibition, taking place in Poland these days, reports "Warspot" with reference to the defense-update.com portal.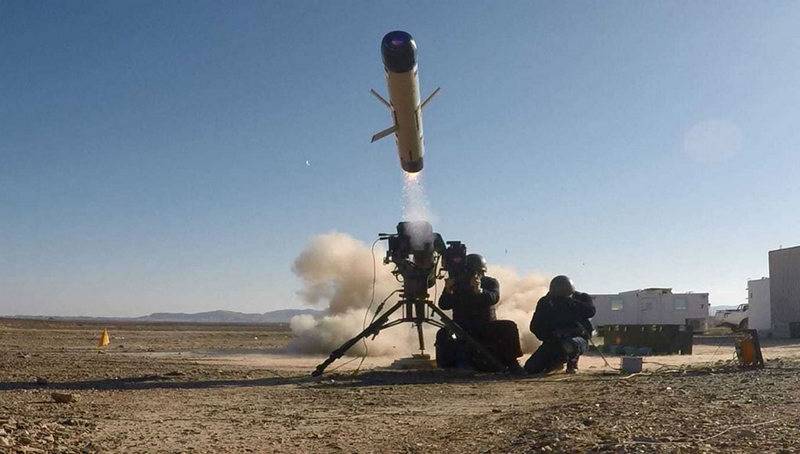 As previously reported, the new version of the rocket is an exact copy of the Spike ER, but with modifications. A two-way radio system is installed on the ER2 and the fiber-optic cable length is increased by 2 kilometers compared to ER, thereby reaching 10 km versus the 8 of the previous version. Developers indicate that, thanks to an established radio communication system, a new version of the rocket when fired from a helicopter can hit the target 16 kilometers away. In this case, throughout the flight of the rocket, the operator can control the flight path, as well as retarget it.
Representatives of the armed forces of Germany and Poland have already paid attention to the new Israeli missile. Potential buyers noted that the new version of Spike ER2 with the possibility of hitting any
tanks
from a distance of 16 km can significantly expand the possibilities of using the Eurocopter Tiger and Mi-24 helicopters in service with these countries.