We are waiting for the team. France announced its readiness to strike at Syria
The French armed forces are in full combat readiness to attack the Syrian Arab Republic in the event of the use of chemical weapons by the government army
weapons
against civilians in the province of Idlib. This was stated by the Chief of the General Staff of the French Armed Forces, General Francois Lecuentre, at a briefing on Thursday, reports TASS, citing Reuters.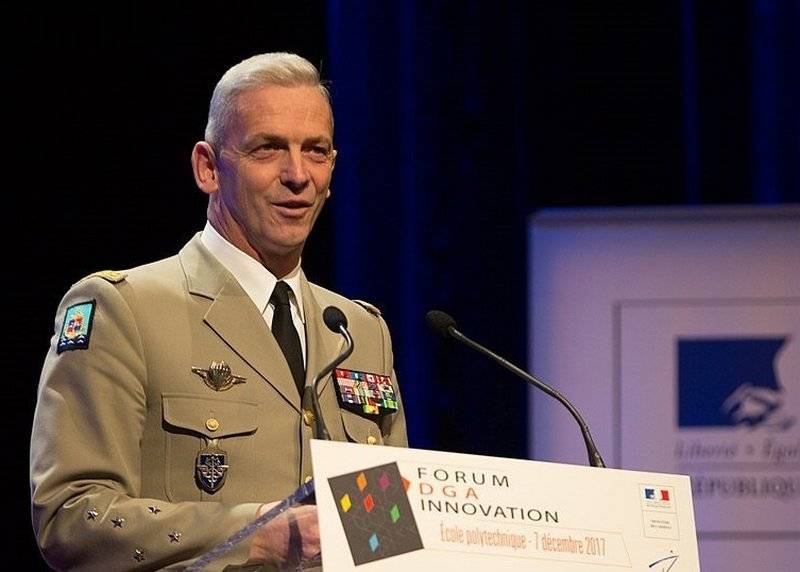 Speaking at a briefing before reporters, the Lecentre said that the French army was ready to strike at Syrian targets in case of a chemical weapon attack in the province of Idlib, while noting that he expects the final elimination of the Islamic State militants ) the American coalition in Iraq and Syria by the end of November.
Earlier that the Assad government is expected to use chemical weapons in Idlib, said US Secretary of Defense James Mattis, who is confident that the militants in Idlib do not have chemical weapons, because "the United States does not have this information." At the same time, the head of the Pentagon did not say anything about the possibility of attacking Syria, but noted that "the United States is in suspense."
Earlier it was reported that the militants of the terrorist groups "under the roof" of the British special services and with the participation of the "White Helmets" are preparing a staged use of chemical weapons by government forces against civilians in the province of Idlib. This provocation will serve as another reason for the United States, Britain and France to strike at state and economic facilities in Syria.
https://ru.depositphotos.com/