Director General of Severnaya Verf Igor Ponomarev told
RIA News
on the timing of the transfer to Russian
the fleet
three warships, including the head corvette of the new "Daring" project.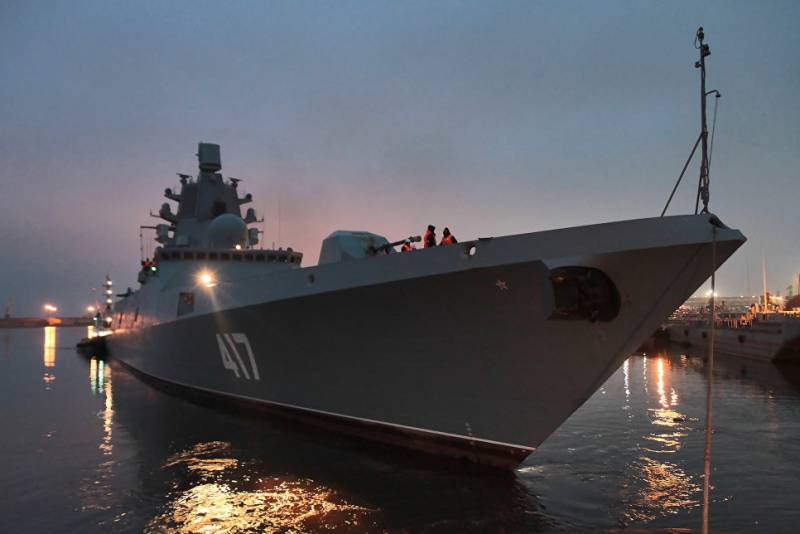 According to Ponomarev, the third and fourth frigates "Admiral Golovko" and "Admiral Isakov" of the 22350 project will be put into operation at the previously scheduled time - until the end of 2021 and 2022, respectively.
He recalled that the lead ship "Admiral Gorshkov" was transferred to the fleet in July this year. The second frigate - "Admiral Kasaton" - goes to the test. His transfer is scheduled for 2019 year.
Ponomarev stressed that the problem with the engines that had previously been manufactured in Ukraine was resolved - in 2019, the company would receive the first gas turbines from Saturn.
As for the head corvette "Daring", which is being built on the new 20386 project, it will be put into operation at the turn of 2021 / 22, the director general said.
He noted that the main difference between the new corvette from the previously released ones (including the 20385 project) lies in the modularity of its weaponry.
Ponomarev also stressed that, by agreement with the military, all the necessary design and development work would be carried out on the head corvette so that later it would be possible to build the entire series on time without global changes to the project.
Recall, the corvette "Daring" project 20386 was laid in the year 2016. To date, the 4 corvette of the 20380 project and two of the 20385 project have already been built at the Severnaya Verf.