We got to the radar. Began testing onboard equipment ARLO A-100
As part of the work on the A-100 Premier A-XNUMX, specialists from the Roselectronics holding, part of Rostec, have begun preliminary tests of the on-board equipment of the multifunctional aviation complex of the radar surveillance and guidance, reconnaissance, warning and control, RIA reports
News
with reference to the representative of the state corporation "Rostec".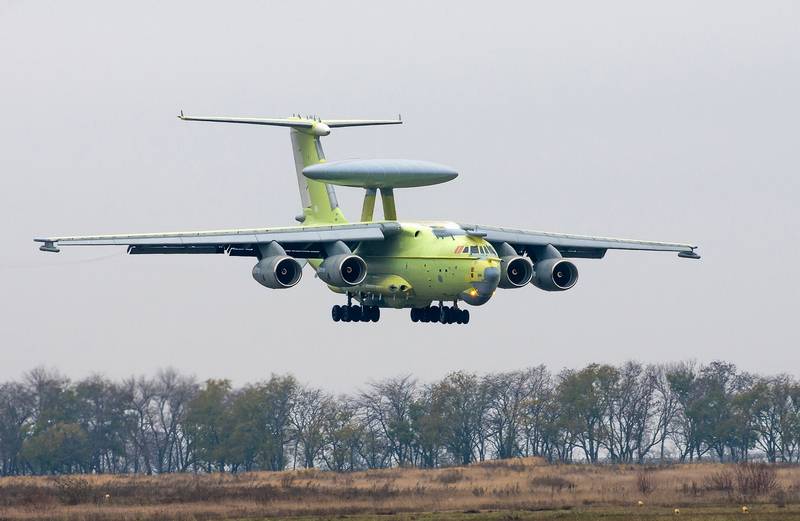 Reportedly, the work began in accordance with the approved schedule. The installation of the latest onboard equipment and installed antenna radome with radio and radar equipment. The tests will be carried out using the flying laboratory A-100LL, which is actively used to test the aircraft's electronics. At various stages, about 10 flights were performed for testing various instrumentation. Before that, ground-based acceptance and preliminary tests of the on-board radio engineering complex, as well as resource, static and frequency tests were already conducted. The flying laboratory A-100LL is based on the A-50 aircraft.
It was previously reported that the newest
aviation
the A-100 Premier radar monitoring and guidance complex will soon begin state tests after ground and flight tests of on-board radio electronics.