Left by the Ukrainian military in 2014 on the territory of Crimea
weapon
began to move from the peninsula to the Donbass
RIA News
statement of the head of the Ukrainian police Sergey Knyazev.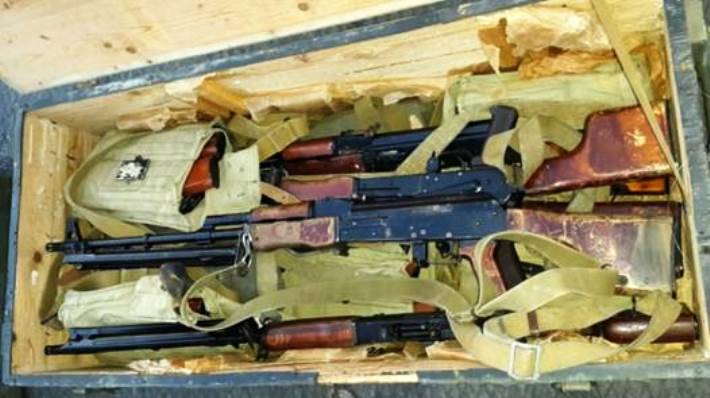 According to Knyazev, the Russian authorities did not ensure the safety of small arms and ammunition located on the territory of Ukrainian objects seized by Russian military personnel stationed in the "Autonomous Republic of Crimea".
He clarified that the Ukrainian weapons remained on the territory of 14 military units and one military high school.
Currently, these weapons are being moved to the occupied territories of Donbass (DPR, LPR) in order to use them in combat operations against the Ukrainian army, the head of the police said.
Knyazev also said that the Ukrainian police conducted more than 60 seizures of "Crimean weapons" from illegal armed groups. In particular, according to him, on the territory of Lugansk and Donetsk regions, 51 machine gun, 15 pistols and 2 grenade launchers, intended for the militia of self-proclaimed republics, were seized.
On this fact, a criminal case under article "violation of the laws and customs of war," he added.
This article of the Criminal Code provides for responsibility for the conduct of war by means prohibited by international law, as well as for other violations of the customs of war, which are described in international treaties.