Disappointing widow. In VRU: The Russian Federation is preparing the murder of political émigré Maksakova
British "laurels"
stories
with poisoning Skripale do not give rest to the Ukrainian radicals. Realizing that the topic again began to play with the bright colors of the Novice fragrances, in Kiev they decided to get into the trend. At the same time it was necessary to find his own version of "Skripal". No one more suitable for this role, except for the widow of a fugitive and subsequently murdered deputy Voronenkov Maria Maksakova, was not found. I had to take on what is in stock.
VRU deputy Igor Mosiychuk, according to all the laws of the madness genre, announced that Russia was hunting for Ms. Maksakova. According to Mosiychuk, who was captured in a photograph with an inconsolable widow, "the FSB is preparing a political attempt."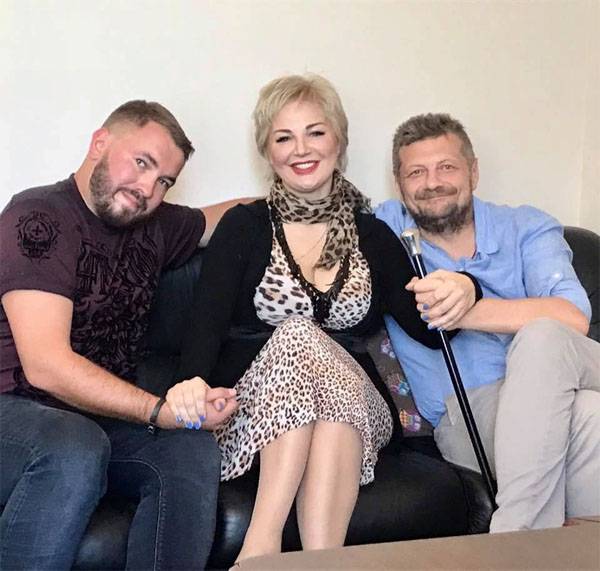 From the post of People's Deputy on Facebook:
I just received information that the FSB is preparing in Kiev the murder of a Russian political emigrant, former deputy of the State Duma of Russia, the well-known singer Maria Maksakova.
It further states that the FSB "is preparing to organize a political assassination attack and accuse Ukrainian nationalists of this."
From Mosiychuk's note, it is clear that the very radicals who, by the way, recently openly threatened her, are the main "hunters" for the former representative of the State Duma of the Russian Federation, who was passionately singing the Russian anthem. From the same note, it should be clear to Maksakova herself that it is time for her to carry her legs out of Kiev, since the radicals are clearly going to turn her into a "victim of Russian special services" with loud cries about the need to introduce new sanctions against the Russian Federation. Britain, of course, will support. And even a photo of the "GRU employees" flying for "eliminating the victims" by Aeroflot airplanes will attach.
https://www.facebook.com/mosijcuk.igor/