All the same, the GRU, not the KGB. Mei called the perpetrators of Skripale poisoning
The Prime Minister of Great Britain Theresa May, speaking today in Parliament with a report on the progress of the investigation into the Skripale case, stated that those accused of involvement in the crime are employees of the GRU.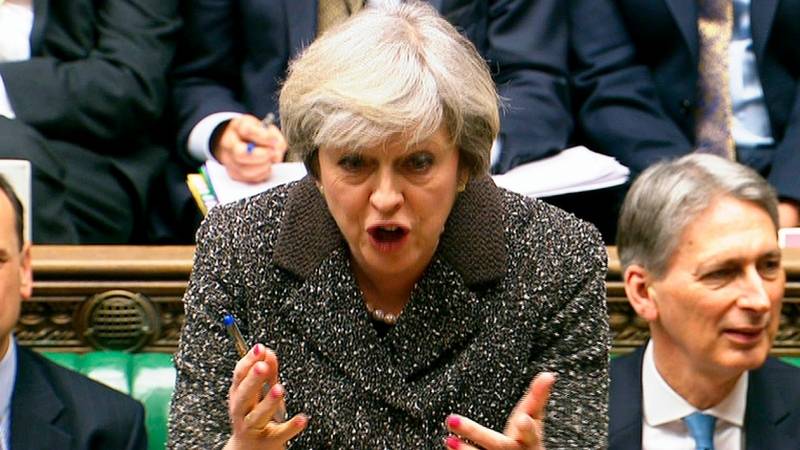 Speaking to parliament, May specifically stated that the British government, after examining the evidence provided by the British Royal Prosecutor's Office, concluded that the two accused of involvement in the poisoning of the Scripale family are, without doubt, members of the intelligence community - members of the military intelligence service of the GRU of Russia, adding that of course their names are not real, but are pseudonyms.
May also rejected the involvement of Britain in the production of "Novice", saying that the production technology of this OV is supposedly only Russia. Earlier, the Russian Foreign Ministry has already accused May of this lie, since in the laboratory of Port Down this statement was denied.
Today it was reported that the British Royal Prosecution Service named the suspects allegedly involved in Skripale's poisoning - these are Alexander Petrov and Ruslan Boshirov. These persons are accused by British prosecutors in four articles.
Immediately after the speech, Theresa May, Russia's temporary attorney in London, Ivan Volodin, was summoned to the British Foreign Office, where he was presented "in the spirit of a statement by the British Prime Minister," according to the Russian Embassy website. Earlier in the Russian Foreign Ministry said that the names and photographs presented by London, Moscow do not say anything.
https://ru.depositphotos.com/