In Great Britain, the names of Russians allegedly involved in the attempt on Skripale have finally been established. The British Crown Prosecution Service named the names of the suspects - these are Alexander Petrov and Ruslan Boshirov, RIA reports
News
with reference to the post office.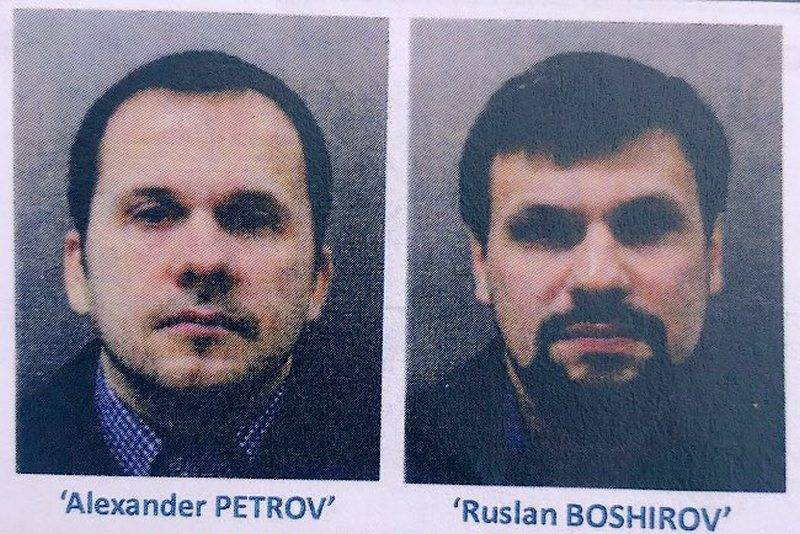 The Russians named are accused by British prosecutors on four articles, namely, the attempted murder of Skripale, as well as police officer Nick Bailey, in a conspiracy to kill, in intentional infliction of heavy bodily harm and in "use and possession of" Novice "in contradiction to the chemical weapons law ".
In the counterterrorism unit of the Royal Prosecution Service, they examined the evidence they had and found that there were sufficient grounds for a conviction against the Russians. It is claimed that although a European arrest warrant has been issued for Russians, the British side will not request the extradition of the accused Russians from Moscow due to the fact that "the Russian constitution does not allow the extradition of citizens of their country."
It is also noted that today the speech of the Prime Minister of Great Britain Teresa May is scheduled, which will inform about the progress of the investigation of the Skripale case. You don't need to be a "five spouse in your forehead," so as not to understand what May's really will be talking about.
Meanwhile, the statement of the UK responded to the Russian Foreign Ministry, where they stated that "the names published by Britain and the photos of the suspects in the case of Skripaley do not say anything to Moscow."
Russia rejects involvement in the Skripale case and has repeatedly demanded access to the investigation and the victims. Britain ignored absolutely all the requirements of Russia.