Indonesian Defense Ministry completes secondary test suite
tank
Tiger. After conducting static, mechanical and dynamic tests, the military conducted fire tests of the combat vehicle, which were completed successfully, Warspot reports. In the future, apparently, the Indonesian military will decide on the adoption of the tank.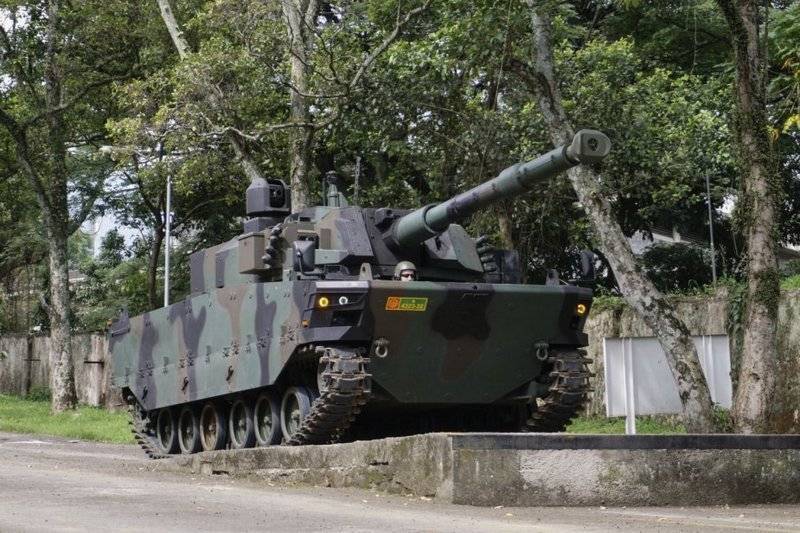 Earlier it was reported that in the Indonesian army began testing complex medium tank Tiger, which was planned to be completed in June of this year. At the end of the tests, in the event of a positive decision on its purchases, the tank must be certified, which will prepare it for mass production. Apparently for some reason, the test dates were shifted to the right.
The joint Turkish-Indonesian tank Tiger (the Turkish name is Kaplan MT) is a development conducted mainly in the interests of the armed forces of Indonesia. The tank uses the tracked chassis of the new generation Kaplan, developed by FNSS Corporation. The tower is a Belgian CMI Defense CT-CV with a 105-mm rifled gun and a paired 7,62-mm machine gun. The gun is equipped with a drum-type automatic loader and is compatible with NATO standard 105-mm tank ammunition. The machine is equipped with a digital fire control system with stabilized sights (with an integrated thermal imaging channel and a laser rangefinder), information and control and navigation systems, as well as a circular review system.