Chinese AG600 for the first time adopted the "water procedures"
The world's largest amphibian AG600, built in China, has been tested for water taxiing, reports
TASS
.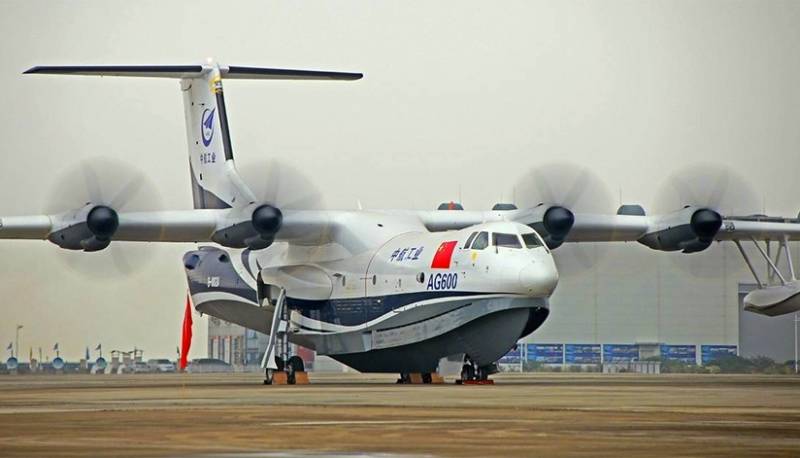 During the tests, which are the preparation of the aircraft for takeoff and landing on water, all the main systems of the machine, its water resistance and other parameters were tested.
The tests are recognized as successful. In particular, there was a clear work of all the nodes and systems of the aircraft, as well as its stability on the water surface.
Now the plane will take off from the surface of the water and landing on the water. This test will be held at one of the reservoirs of Hubei Province.
Recall that at the end of August the amphibian made the first long flight from the southern province to the central one. During the flight, AG600 crossed the airspace of three Chinese regions.
The first test flight took place in December last year. It took the aircraft about 600 meters of runway to take-off speed.
Work on the creation of an amphibious aircraft began in the year 2009. The first prototype was rolled out of the final assembly shop in 2016. The development of the project AG600 worked around 150 research institutes and research centers.
According to data from open sources, the take-off weight of the vehicle is 53,5 t, the maximum speed is 500 km / h, the flight range is up to 4,5 thousand km. The length of the aircraft - 37 m. Designed to combat wildfires and conduct rescue operations. Release is planned in two versions - cargo and passenger.
https://www.facebook.com/Knews24