The Ministry of Internal Affairs of the self-proclaimed Donetsk People's Republic appealed to the citizens of the republic with a request to assist in the search for two men who may be involved in the murder of the head of the DPR, Alexander Zakharchenko, according to the ministry's website.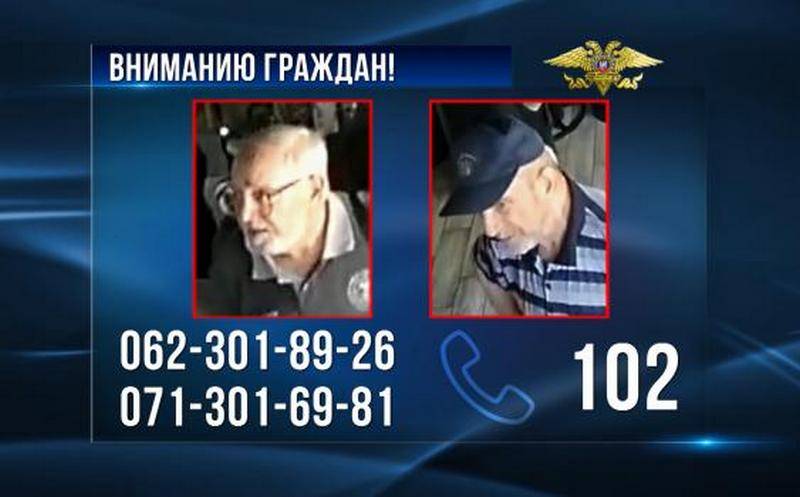 The Ministry of Internal Affairs of the DPR reported that on August 31 of the year 2018, in the cafe "Separ" there were two citizens indicated in the photos provided. The Ministry of Internal Affairs asks these persons and citizens who have any information about the whereabouts of these persons, as well as the incident, to render assistance and contact the nearest police station.
The head of the Donetsk People's Republic, Alexander Zakharchenko, died on August 31 on 2018 of the year as a result of a terrorist act in the cafe "Separ" in the capital of the republic - Donetsk. Hot on the heels, they managed to detain a group of several people who confirmed participation of Kiev security officials in the sabotage. In Kiev itself, the accusations are categorically denied.
Earlier it was reported that Russia has little doubt in the participation of Kiev in the murder of Zakharchenko. The Russian Investigative Committee opened a criminal case on the fact of the murder, and the FSB sent its specialists to assist Donetsk security officials.