In the near future, the Indian government does not plan to create a joint venture with Russia for the production of AK-103 machines. The corresponding proposal of the Russian side was rejected, reports NDTV channel, citing sources in the government of India.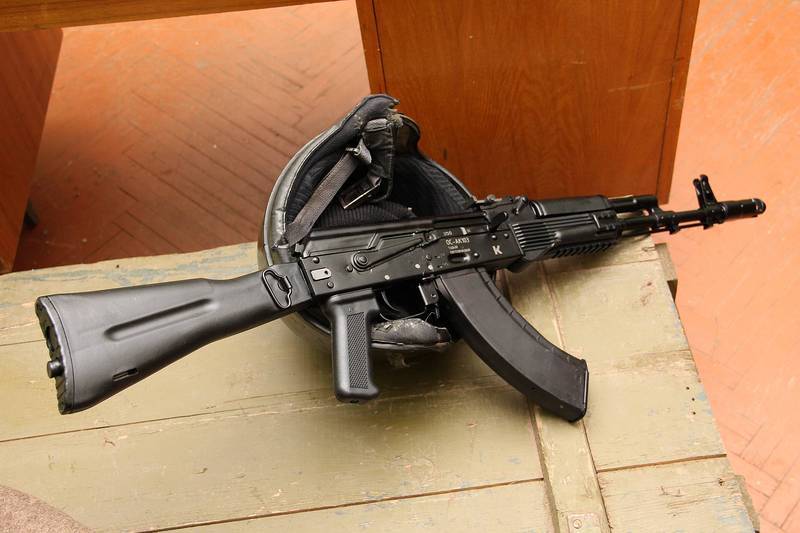 As follows from the materials published by the TV channel, Russia made a proposal on the joint production of AK-103 assault rifles during the April visit to Moscow of Indian Defense Minister Nirmala Sitaraman. It was assumed that the concern "Kalashnikov" will establish a joint release of AK-103 machines with the financial-industrial conglomerate of Adani Group, which is a private business, and not a state one. But, according to the channel, the government of India decided that the Russian concern should cooperate only with state-owned manufacturers of small
weapons
. At the moment, the fate of the project "stuck in the air."
Earlier it was reported that according to the plans of the Ministry of Defense of India, Russian AK-103 assault rifles would initially go into service with army units fighting against left-wing Maoist extremists, and in the long run they planned to arm other army units and armed formations.
Meanwhile, the issue of equipping the Indian army with modern reliable and inexpensive small arms has long been on the agenda. From 1998, the ground forces are predominantly armed with an Indian-made INSAS automatic rifle.